Lawmakers Add to 2012 Fodder By Unveiling New Bipartisan Medicare Plan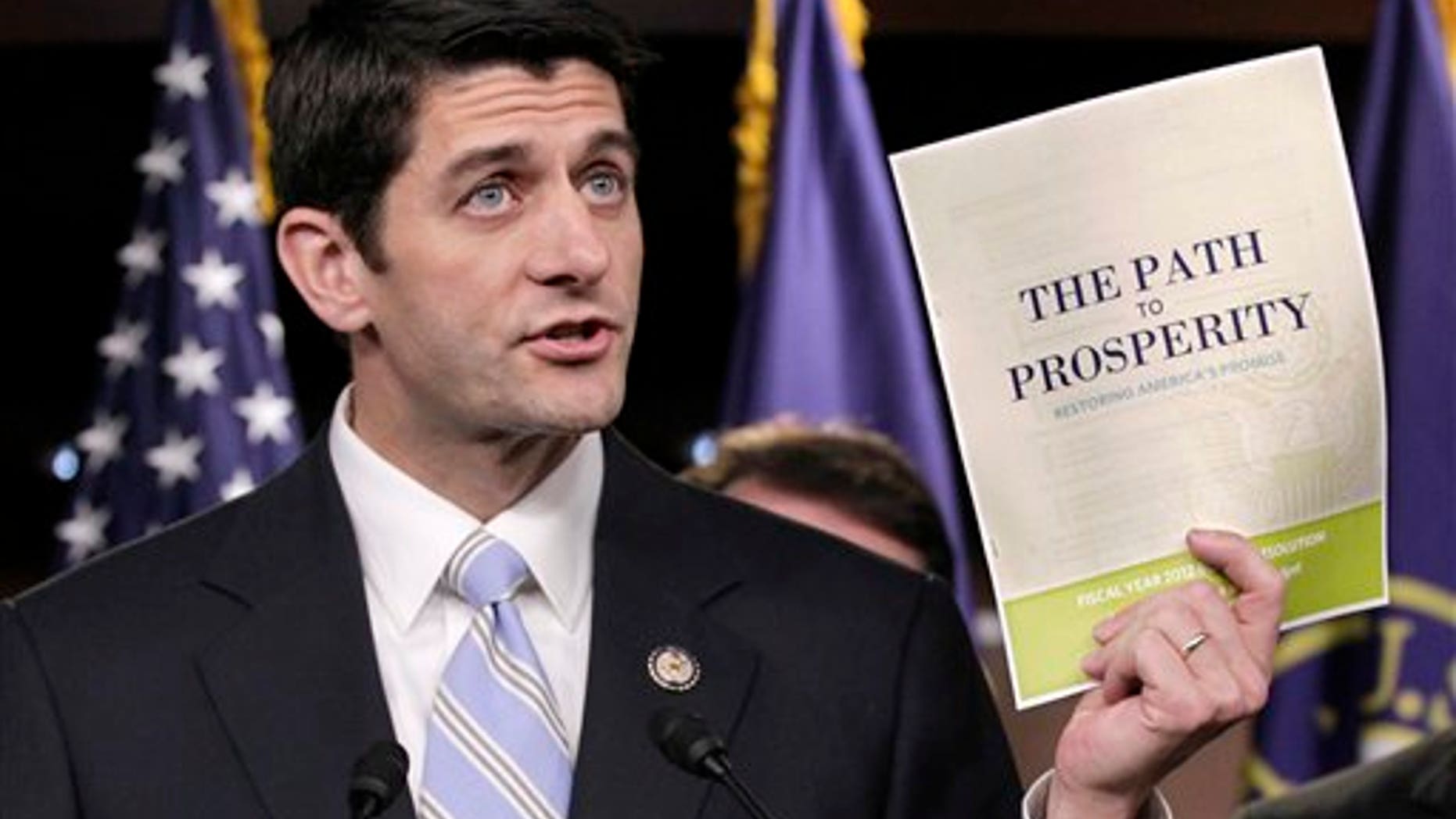 WASHINGTON – Republican Rep. Paul Ryan has joined forces with Democratic Sen. Ron Wyden on a new Medicare proposal that, unlike the Wisconsin congressman's original plan, would preserve traditional Medicare as a choice for seniors.
This new plan could factor into the 2012 election, as Democrats will find it harder to accuse Ryan and his colleagues of trying to destroy Medicare. Instead, he and Wyden claim they are trying to save Medicare by offering competition.
"What this bill does is it embeds for all time a program that progressives have felt very strongly about," Wyden said. "Traditional Medicare will always be part of this program."
The lawmakers say they would be improving the system by offering a choice to consumers and making providers compete for business – all with the goal of lowering costs and improving quality.
The new plan would give seniors a subsidy known as "premium support." This could be used to buy either traditional Medicare coverage or a private sector plan. The level of the subsidy would be set to match the second-lowest bidder, so seniors would always be guaranteed at least two health plans at no cost.
Wyden said this would ensure any increase in costs wouldn't "automatically just hammer the seniors."
The new plan could also play a part in the tough Republican presidential primary battle, as the top two candidates continue to debate over the original Ryan plan.
The fact that the original Ryan plan did not offer traditional Medicare as a choice drew fire from the left and, oddly enough, from Newt Gingrich. The presidential candidate's remarks are now part of a new ad for Mitt Romney.
"I don't think right-wing social engineering is any more desirable than left-wing social engineering," Gingrich said earlier this year in an interview, which has been clipped for the Romney ad. The ad ends with Ryan's voice saying, "With allies like that, who needs the left?"
However, in a recent interview Gingrich accused Romney of supporting the original Ryan plan.
"If what he is suggesting is a mandatory premium support plan, including people currently on Medicare, he is talking about a politically impossible proposal," Gingrich told interviewers from the podcast "Coffee and Markets."
Romney couldn't talk about it in detail, Gingrich said, because seniors' groups would end his campaign "in about three days."
However, that is not Romney's position. He has praised Ryan, but has always supported keeping traditional Medicare as one of the options, which Gingrich does as well.
"Both Romney and Gingrich include market-based elements, and that's essential to fixing Medicare," said Andrew Biggs of the American Enterprise Institute.
Peter Ferrara, a policy adviser to Gingrich, said, "Gingrich's one change to the Ryan plan was that he wanted it to be a voluntary choice for each senior individual citizen and not imposed on them."
Several plans include that wrinkle now, but Romney's plan is closer to the Ryan proposal because he'd put a limit on the growth of Medicare, which has $36 trillion in unfunded promises.
Other Republican and Democratic plans also limit Medicare spending, which analysts say is critical for a market-based alternative to work.
"If you don't slow the growth of spending within the traditional Medicare system," said AEI's Andrew Biggs. "Nobody is going to get out of it, nobody is going to choose the more efficient market-based alternatives. So simply offering choice does not solve your problem."
Biggs said if Medicare is seen by seniors as an all-you-can-eat buffet with no limits on spending, seniors are less likely to choose the alternatives.
The Gingrich proposal, however, has no plan to curb the increase in Medicare spending.
"We don't have any provisions right now for any cuts in Medicare," said Ferrara, "but that's because we think everyone will choose the private market alternative."
The Gingrich camp is convinced people will choose the market alternatives to Medicare because they believe it will be much more effective and attractive.
However, if they don't, Ferrara. said "it won't work."
"This is based on the presumption that people will make the choice," he said, and the financing of the Gingrich plan turns on that assumption.
The Romney plan would put Medicare on an equal footing with market-based alternatives, all bidding against one another.
The Gingrich plan would keep Medicare entirely separate. By doing nothing to control the unsustainable increase in Medicare spending, the Gingrich plan takes the bigger risk.
Nevertheless, there is an emerging bipartisan consensus that Medicare spending must be curtailed, and that the best way to protect seniors is to give them market-based alternatives that would try to outbid one another to deliver less expensive care.
Without some alternative, analysts agree, Medicare cannot survive.