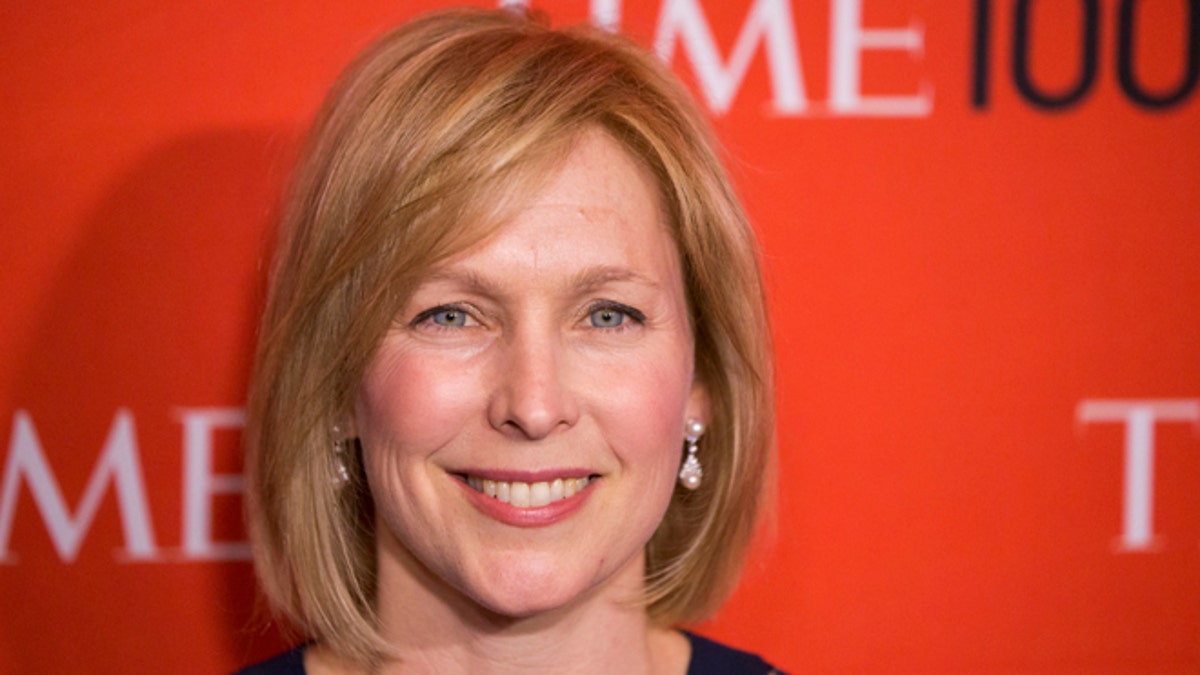 A new report claims to have solved the mystery over which lawmaker made an off-color remark about Sen. Kirsten Gillibrand's weight – according to The New York Times, it was the late Sen. Daniel Inouye.
Gillibrand described the incident in her recent memoir, "Off the Sidelines." She claimed an unnamed lawmaker told her not to "lose too much weight" because he liked his girls "chubby."
But she wouldn't name names, only describing the colleague as "one of my favorite older members of the Senate."
The New York Times, though, quoting what were described as "people with knowledge of the incident," said the lawmaker in question was Inouye.
The long-time Hawaii Democratic senator was a heavily decorated WWII veteran. He died in late 2012.
Gillibrand's office reportedly refused to confirm or deny that Inouye is the lawmaker in question. Gillibrand told Time magazine that the matter of who made the comments is less important than the comments themselves.