Lawmaker disciplined for abortion bill comment to perform 'Vagina Monologues' in protest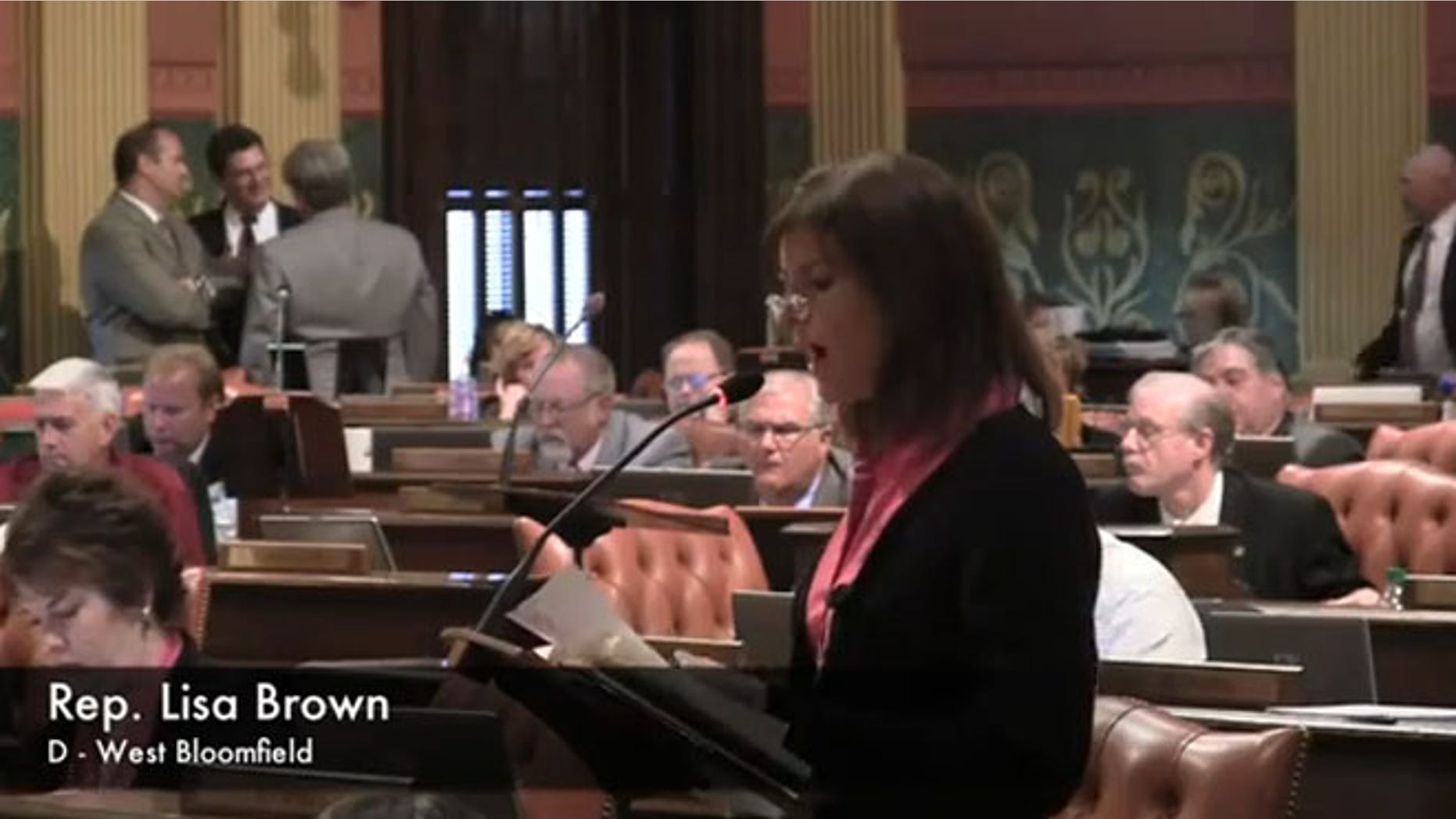 The Michigan Democratic lawmaker who was prevented from speaking on the House floor after referring to her "vagina" during debate over an anti-abortion bill reportedly plans to protest by performing "The Vagina Monologues" on the steps of the state Capitol.
According to The Detroit News, state Rep. Lisa Brown will join other Democratic lawmakers as well as playwright Eve Ensler for a reading of Ensler's famous play in Lansing, Mich.
The move comes after she was disciplined by Republican House leaders for her comments during debate about an anti-abortion bill that would put new restrictions on abortion doctors.
"I'm flattered you're all so concerned about my vagina. But no means no," Brown said at the time.
Brown was silenced during floor debate Thursday for the comment, as Republicans described the behavior as inappropriate.
But Brown defended her actions.
"I used an anatomically correct word. I said vagina. Is there something wrong with that? Can I not say elbow? I don't see the difference," she said, according to MyFoxDetroit.