Latinos Want U.S. To Sue Los Angeles County Over Redistricting, Claim 'Injustice'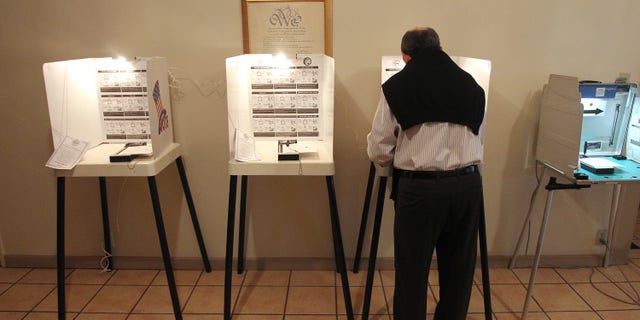 WASHINGTON (AP) – The Obama administration is aggressively pursuing lawsuits over minority voting rights in Texas and North Carolina, but the Justice Department has not moved on evidence that the latest round of redistricting in Los Angeles County unfairly reduces the influence of Latino voters.
Nearly half the 10 million people in LA County are Latino, but political boundaries redrawn in 2011 make them the majority in just one of five districts.
The administration has resisted calls to sue the county, despite its history of discrimination against Latino voters in earlier redistricting efforts.
"My perspective is that this is one of the easiest cases to be made nationally."
The inaction rankles some Latino activists who count themselves as strong backers of President Barack Obama.
"I support the Obama administration and the president, but frankly, Obama and the top people around him seem to be unaware on this issue. Obama is somewhat blind to the issues of Latinos," said Cruz Reynoso, a former California Supreme Court justice and member of the U.S. Commission on Civil Rights. Reynoso said the administration seems more attuned to voting rights complaints of African-Americans.
He said the administration also appears reluctant to pursue a complaint against a jurisdiction that is dominated by Democrats. "Most of the folk in Los Angeles have been supporters of the president, so why make them unhappy despite the fact that, from my point of view, there is great injustice going on," he said.
In the wake of a stinging U.S. Supreme Court defeat in June that rendered useless an important enforcement provision of the Voting Rights Act, the administration has focused its voting rights resources on Southern states that are controlled by Republicans.
The Justice Department has initiated or joined suits targeting voter identification laws and redistricting plans in North Carolina and in Texas, where Republican Attorney General Greg Abbott began moving to put the state's tough voter ID law into effect just hours after the high court's decision.
The suits were filed under other provisions of the voting rights law that were not part of the Supreme Court case.
The situation in Los Angeles County predates the high court decision and the passage of the laws now being challenged in North Carolina and Texas.
The Justice Department acknowledges it is looking at the situation in Los Angeles, but otherwise declined comment.
"We have received significant amounts of information from the county and others about the issue and the matter is still under review," said Justice Department spokeswoman Dena Iverson.
Matt Barreto, a political science professor and voting rights expert at the University of Washington, said the evidence against the county is overwhelming and includes a history of racially polarized voting that has hurt Latinos.
"My perspective is that this is one of the easiest cases to be made nationally," said Barreto, who has worked for the group of Latinos that includes Reynoso. Barreto also served as a consultant to the California Citizens Redistricting Commission, a voter-approved independent board that draws the state's congressional and legislative districts.
Counties, though, retain the authority to devise their own districts. Nowhere is there more power and money at stake than in Los Angeles, where each of five supervisors represents nearly 2 million people and the county's annual budget tops $26 billion.
Following the 2010 census, the board adopted districts in 2011 that made relatively few changes even though two supervisors cautioned that their colleagues were exposing themselves to a voting rights lawsuit.
Gloria Molina, the only Latina ever elected to the board, and Mark Ridley-Thomas, the board's lone African-American member, supported maps that would have created a second district with a majority of Latino residents. But the two members could not persuade their three white colleagues to join them.
"Today this board had an opportunity to make history, not repeat it, but all signs indicated that they would repeat history, and unfortunately, they did," Molina said in 2011.
Molina was elected after a federal court documented political discrimination against Latinos dating back to the 1950s and drew a map to ensure Latinos would be represented.
Yet since that vote, Molina has not aligned herself with the loose association of activists and voting rights experts who are pushing for greater Latino representation. Her spokeswoman, Roxane Marquez, said Molina continues to back two majority Latino districts, but otherwise had no comment on possible Justice Department intervention.
Ridley-Thomas told Bill Boyarsky, a columnist for LA Observed, that he wants the Justice Department to get involved.
The map Ridley-Thomas proposed in 2011 would have increased the chances of making the Los Angeles board more diverse, said redistricting consultant Alan Clayton. Ridley-Thomas' map would have preserved his district, created a second district likely to elect a Latino and increased the odds that an Asian-American candidate could be elected, Clayton said.
Follow us on twitter.com/foxnewslatino
Like us at facebook.com/foxnewslatino