Latina Actress Under Fire For Endorsing A Tea Party Immigration Hardliner For California Governor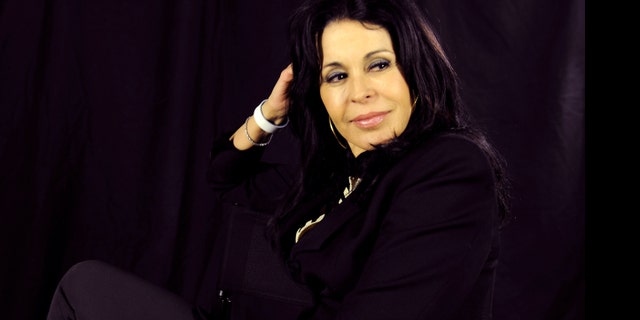 Maria Conchita Alonso, the Cuban-Venezuelan actress who counts as one of her best-known films "Moscow on the Hudson" with Robin Williams, is drawing controversy over a political ad in which she appears with a California Tea Party lawmaker who is running for governor.
Several Latino organizations criticized the actress for endorsing Tim Donnelly, an assemblyman who founded a state chapter of the Minutemen, an armed vigilante border patrol group, and who has pushed for a hard line on immigration.
The critics also took issue with what they say is the stereotyping of Latinos in the campaign video in which Alonso appears with Donnelly.
In the video, which was released on Monday, Alonso holds a small dog that she introduces as "Tequila" and at times uses vulgar expressions as she translates into Spanish remarks by Donnelly about his views on various issues.
"The Tim Donnelly ad with Maria Conchito Alonso ad is so bad it's almost laughable," said a statement by Café Con Leche, a Latino Republican group. "The ad seems designed to appeal to Hispanic voters, but instead insults the intelligence of many Hispanic voters."
The group said that Alonso was an example of how "time and time again movie stars often lack common sense."
Critics, including Lalo Alcaraz, a cartoonist and activist, expressed bewilderment over Conchita's support of Donnelly, who vigorously has fought against measures in the state that allow undocumented immigrants to attend public colleges at the same tuition rates as other residents, and that allow them to obtain driver's licenses.
Donnelly also has been a vocal opponent of measures that would give some undocumented immigrants a chance to legalize their status.
The newspaper La Opinion quoted Alonso as saying that she favors measures that would give certain breaks to undocumented immigrants who contribute in the United States and who do not have a criminal record. Alonso said, according to the newspaper, that before doing the campaign ad with Donnelly, she spoke to the candidate about immigration and she was satisfied with his responses.
"I am among those who think that we should help illegal immigrants who are already in the country and who do not have a criminal background, who contribute and who are good people, but those who are not, we need to take out," she is quoted by La Opinion as saying in an email. "I spoke with Tim about this issue and he agrees with me."
The newspaper said it had tried to get a comment about Alonso's characterization of her exchange with Donnelly from his campaign, but got no response.
The newspaper said that if Alonso's depiction of Donnelly's agreement with her views is correct, it would mark a sea change from the hard-line positions he has pushed in the past that called for no breaks for undocumented immigrants.
Donnelly founded the Minuteman Civil Defense Corps of California, a group that patrolled the U.S.-Mexico border in search of people trying to cross illegally into this country.
Alonso, a former Miss Venezuela, was born in Cuba but moved with her family at the age of five to Venezuela, where she was raised. She was known originally for her starring roles in Spanish-language soap operas before she broke into the U.S. film industry.
In 1995, Alonso became the first South American woman to star on Broadway when she won the role of "Spider Woman in Kiss of the Spider Woman," according to The New York Times.
She made headlines a few years ago when she told off actor Sean Penn in an airport in California for his support of the late Venezuelan President Hugo Chavez. She called Penn a communist, and he called her a pig.
Follow us on twitter.com/foxnewslatino
Like us at facebook.com/foxnewslatino