LaHood Urges Congress to End Standoff Over FAA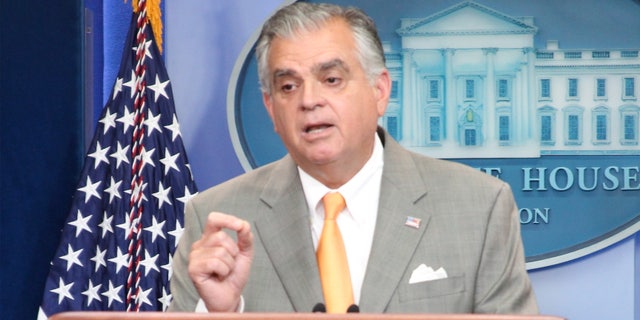 WASHINGTON -- Transportation Secretary Ray LaHood urged lawmakers Thursday to pass a bill to put the Federal Aviation Administration back in business and put more than 70,000 construction workers and others back on the job.
Nearly 4,000 FAA employees were temporarily laid off last Friday when Congress couldn't agree on an extension of the agency's operating authority due to underlying partisan disputes over labor rights and subsidies for rural communities. Air traffic controllers remained on the job and LaHood said air travel is safe.
Work on more than 150 airport construction projects nationwide has been halted, which the secretary said has left 70,000 construction workers idle. He noted that the construction industry is among those suffering from high unemployment.
"For all of my friends on Capitol Hill who give speeches every day about jobs, the importance of jobs, putting people to work, this is not the time to be laying off 70,000 construction workers," LaHood said at the White House.
LaHood, a former Republican congressman from Illinois, said he has been talking to lawmakers from both parties.
"We're right smack dab in the middle of the construction season," he said. "This is not the time to be laying of 70,000 people."
The shutdown is also costing the government money. Airlines can't collect about $200 million a week in ticket taxes as a result.
Efforts to avoid a shutdown failed amid a disagreement over a $16.5 million cut in subsidies to 13 rural communities.
Republicans included the cut in a House bill extending operating authority for the FAA, which has a $16 billion budget. In the Senate, Democrats refused to accept the House bill with the cuts and Republican senators refused to accept a Democratic bill without them.
Underlying the dispute over rural air service subsidies was a standoff between the GOP-controlled House and the Democratic-controlled Senate over a provision in a long-term funding bill for the FAA. The provision would make it more difficult for airline and railroad workers to unionize.