Labor Secretary Defends Obama on Economy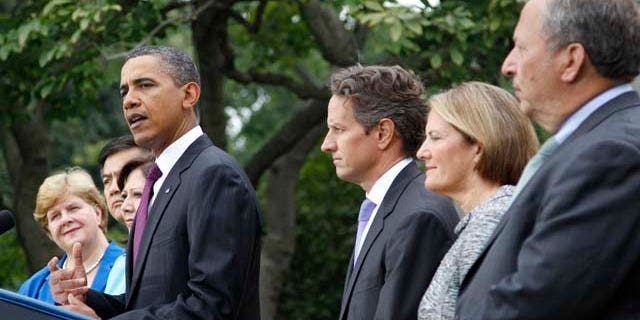 Labor Secretary Hilda Solis is defending President Barack Obama's efforts to combat the recession and unemployment, saying his focus has been on helping the jobless and underemployed.
In a Labor Day appearance on ABC News' "Good Morning America," Solis said Obama is doing a good job.
Solis says the Obama administration knows people are hurting from the weak economy. She pointed to last year's $814 billion economic recovery act and administration proposals for job training and hiring incentives for businesses.
On CBS' "Early Show," she said that over the last eight months, the U.S. economy has added some 90,000 private sector jobs each month.
Critics have cited persistent unemployment rates of nearly 10 percent and only faint signs that businesses are rehiring workers.