La. Rep. Refuses Obama Invitation to be "Lectured to" at GOP Debt Meeting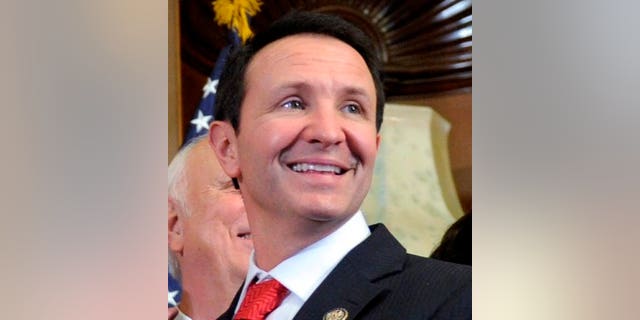 NEWYou can now listen to Fox News articles!
The White House hosted more than 200 Congressional Republicans Wednesday to iron out a plan to address the deficit and debt limit. But at least one GOP congressman refused to attend.
Louisiana Rep. Jeff Landry "respectfully declined" President Obama's invitation to join the House Republican Conference, expressing his dissatisfaction with the president's leadership on the budget and deficit in a statement released as the meeting got underway.
"I don't intend to spend my morning being lectured to by a President whose failed policies have put our children and grandchildren in a huge burden of debt," Landry writes.
"Until the President produces a responsible deficit reduction plan, I'm not going to the White House to negotiate with myself," the statement continues. "Our conference has put out for months where we would start the process. The President has done nothing..."
Landry, a freshman congressman who faces an uphill battle holding his seat next year after his state's district lines are redrawn, likens what he says is the president's inaction on the country's fiscal crisis to the neglect Landry sees in the administration's response to the Gulf Coast oil spill.
"For months, the Louisiana delegation has sent the President numerous requests to meet with him or his chief of staff concerning the de facto moratorium [on deepwater drilling] issued in the Gulf of Mexico, a de facto moratorium that has driven gas prices up and now threatens to derail economic recovery; the President hasn't even had the courtesy to write us a note back," the congressman writes.
"I refuse to partake in his political grandstanding that will ultimately do nothing for debt reduction and job creation."
Senior Capitol Hill Producer Chad Pergram contributed to this report.