King touts English-only bill at hearing, Dem rep mocks by delivering remarks in Spanish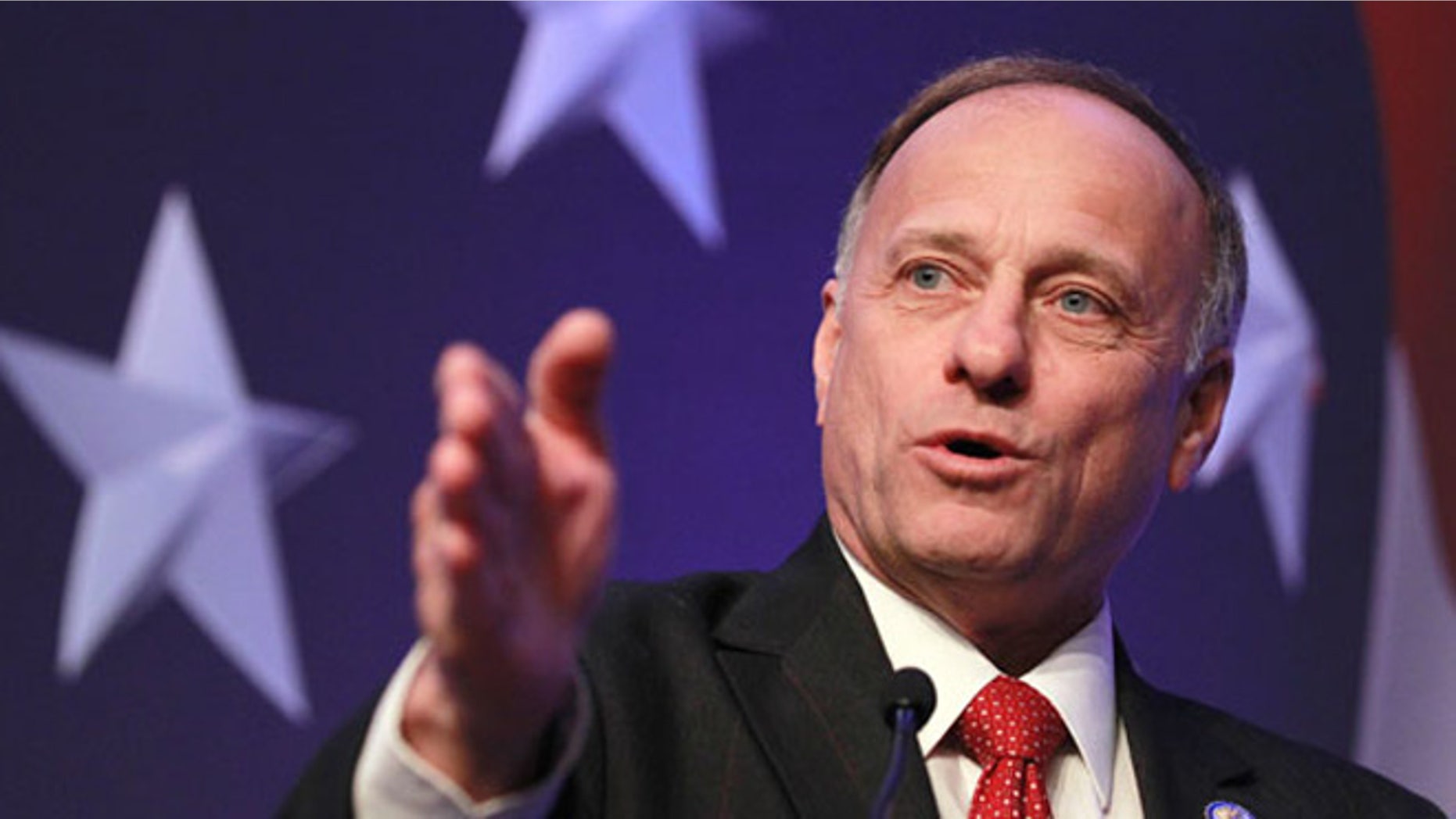 Rep. Steve King's controversial bill to make English the official language in the U.S. got a full airing on Capitol Hill on Thursday, as supporters used a hearing to tout claims such a law would bring the country together and critics roundly mocked the proposal.
One Democrat, Michigan Rep. John Conyers, delivered his opening remarks in strained Spanish.
Republicans, though, claimed the bill should be taken more seriously and that passing it would compel the country and its immigrants to "embrace a common language once again" and be stronger for it.
The bill was introduced last year by King, an Iowa Republican known for taking controversial stands on immigration and other issues, and has been kept in committee since then. It has attracted 122 co-sponsors, and King on Thursday used his appearance before a House Judiciary subcommittee to tout the proposal.
"A common language is the most powerful unifying force known throughout history, throughout all humanity and all time," he said. "If (people) can't communicate, they're bound to separate."
King also panned Conyers' "interesting" Spanish-language introduction, saying it only served to prove his point, since "we still stopped listening" to him.
King's proposal would, among other things, require official government functions including naturalization ceremonies to be conducted in English; allow English-only requirements at offices; and call for a rule requiring naturalization candidates to be able to read and understand English versions of the Declaration on Independence and other key U.S. government documents.
Rep. Jerrold Nadler, D-N.Y., claimed such a law would block government employees from effectively communicating with the public and suggested it would be unconstitutional.
"These proposals divide us by sending a clear message that no one is welcome here until and unless they are fluent in English," he said.
But Rep. Trent Franks, R-Ariz., said the bill could address a long-running decline in the percentage of immigrants fluent in English, which he said is now at 68 percent.
The bill did not receive a committee vote Thursday, though, and it appears unlikely it will be considered before the November election, given Congress' tight schedule and long list of other legislative challenges.