Kerry To Meet Venezuela's Foreign Minister, Improve Ties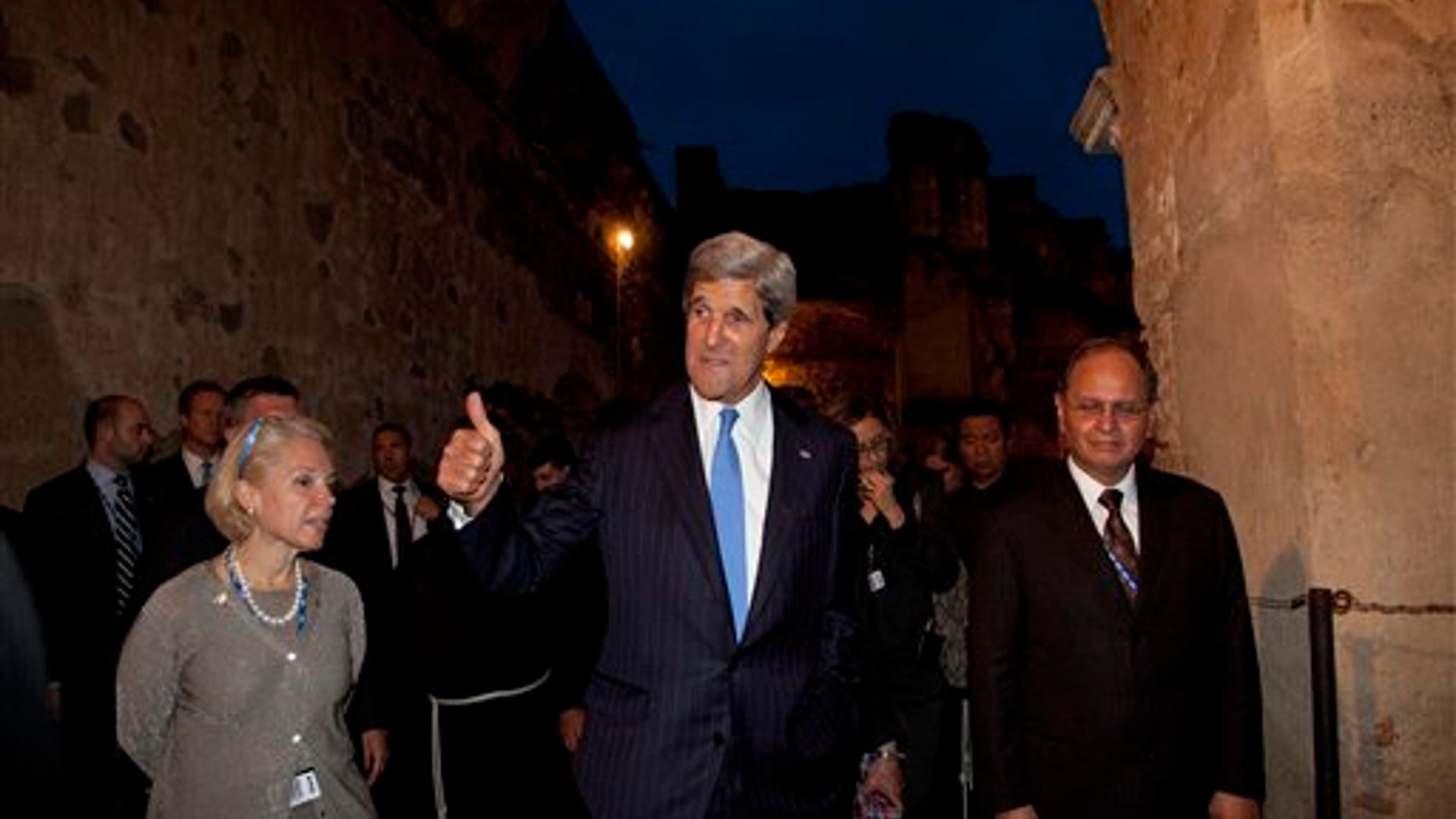 Gauging prospects for improving badly strained ties between the United States and Venezuela, U.S. Secretary of State John Kerry will meet Venezuela's foreign minister on Wednesday on the sidelines of an Organization of American States meeting in Guatemala.
The encounter comes at Venezuela's request and is to occur just hours after Venezuela released from prison an American filmmaker who had been jailed on espionage charges, removing at least one irritant in the relationship.
The discussion between Kerry and Elias Jose Jaua will be the first at cabinet level between the two countries in at least several years and the first substantial contact since Venezuela's disputed April election to replace the late populist president Hugo Chavez. Chavez protege Nicolas Maduro claimed victory at the polls, but the opposition is still contesting the results.
Washington has been eager to mend ties with Venezuela after the death in March of Chavez, who delighted in tweaking the United States and pursued policies that U.S. officials regarded as hostile. However, until Wednesday there had been little to show for its outreach.
U.S. officials traveling with Kerry said he wanted to look at areas like counternarcotics and counterterrorism where cooperation could be improved. But they stressed that the U.S. was not going to stop expressing concerns about democracy and human rights in the country, particularly after the election.
The two countries haven't had ambassadors posted in each other's capitals since 2010 and U.S. officials said they were not sure if this subject would be raised in the meeting between Kerry and Juau.
Shortly before the two men were to meet, Venezuela released U.S. filmmaker Timothy Tracy who had been jailed for what authorities said were attempts to destabilize the country. U.S. President Barack Obama has called that allegation "ridiculous."
Family and friends say the 35-year-old Hollywood producer and actor had been making a documentary about Venezuelan politics when he was arrested on April 24 at Caracas' airport as he tried to leave the country to attend his father's 80th birthday in suburban Detroit.
Based on reporting by The Associated Press.
Follow us on twitter.com/foxnewslatino
Like us at facebook.com/foxnewslatino