Kerry to be released from hospital after broken leg surgery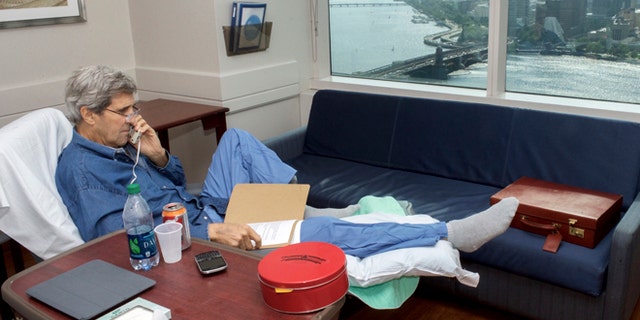 NEWYou can now listen to Fox News articles!
A U.S. official says Secretary of State John Kerry is to be released from the hospital after undergoing successful surgery on the broken leg he fractured nearly two weeks ago.
The official said Kerry will be discharged from Massachusetts General Hospital on Friday but would remain in Boston for the time being as he continues to recover.
Kerry broke his right femur on May 31 in a bicycle accident in France.