Kerry presses Iran on Abedini, former Marine and missing ex-FBI agent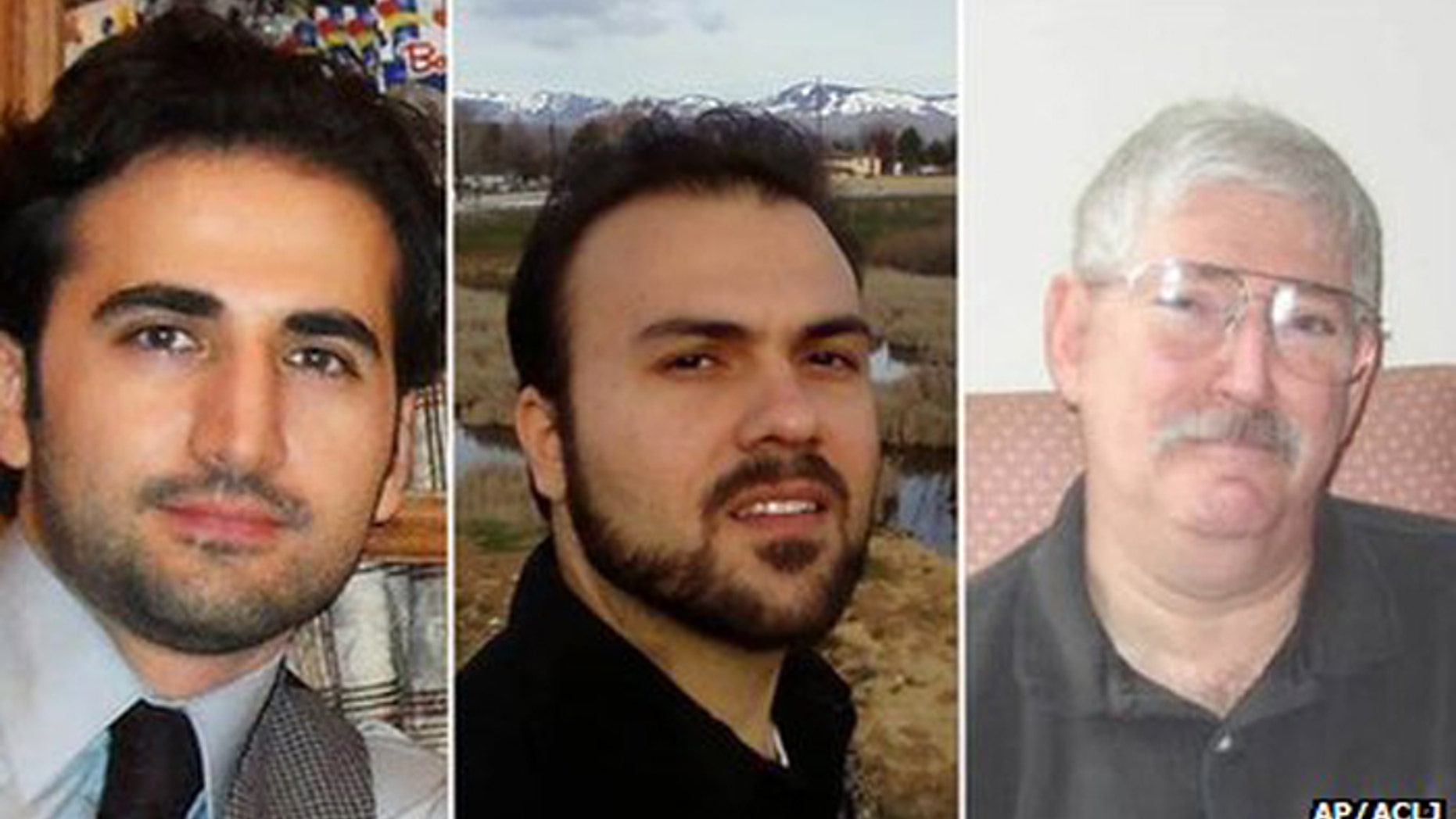 Secretary of State John Kerry called on Iran to "work cooperatively" to help return three Americans, including Pastor Saeed Abedini, whose eight-year prison sentence was upheld days ago, to their families.
In his most extensive public comments to date concerning Abedini, the 33-year-old Christian being held in Tehran's notorious Evin prison, Kerry called on new Iranian President Hassan Rouhani to free him and imprisoned former U.S. Marine Amir Hekmati, and to help locate a former FBI agent, Robert Levinson, who was last seen in Iran in 2007.
"These men belong at home with those who love them," Kerry said.
Although the U.S. has not had formal diplomatic ties with Iran since the 1979 takeover of the U.S. Embassy in Tehran and the ensuing hostage crisis, Kerry's statement expressed hope that the new regime might be more receptive to a humanitarian appeal.
"President Rouhani has shared in his speeches and interviews over the past few months his hope and vision to improve the Government of the Islamic Republic of Iran's relationship with the world," Kerry said.
Abedini has been held in an Iranian prison for nearly a year since being arrested on charges related to his religious beliefs. The father of two, whose wife and children remain at their home near Boise, Idaho, was pulled from a bus and arrested last summer when he returned to his homeland to help build an orphanage. He had been forbidden several years before from proselytizing in Iran, but insists he was not doing so when he was arrested. Earlier this week, an Iranian court let stand his eight-year sentence.
Abedini has written several letters to his wife, Naghmeh Abedini, decrying prison conditions and telling of brutal beatings at the hands of his captors and fellow inmates.
Hekmati, who like Abedini is a dual citizen, was arrested and accused of espionage when he traveled to Iran in 2011 to visit his grandmother, according to his Arizona-based family. A court last year overturned Hekmati's death sentence, but he remains in prison awaiting retrial.
Iran claims to not know the whereabouts of Levinson, who vanished in 2007 while investigating cigarette counterfeiting on Kish Island.
Although Kerry's call was his strongest to date, it was not the first time he appealed to Iran in the Adedini case. In March, Kerry issued his first formal statement on it, criticizing Iran for the lack of due process Abedini received and said he was "disturbed" by reports he suffered physical and psychological abuse in captivity.