Karen McDougal, ex-Playboy model, settles National Enquirer suit that had silenced her on alleged Trump affair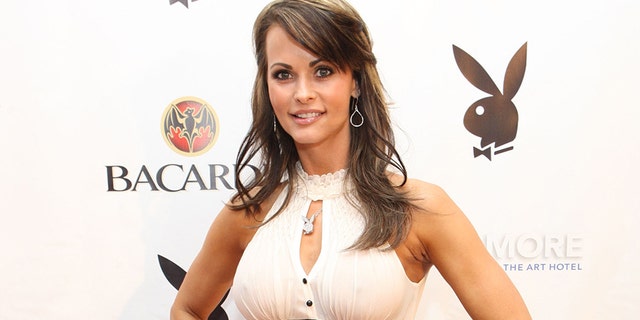 Karen McDougal, the former Playboy Playmate who claimed she had an affair with President Trump, has settled her lawsuit with the tabloid that had prevented her from discussing the relationship, McDougal said on Wednesday.
The parent company of the National Enquirer, American Media Inc. (AMI), reportedly paid McDougal $150,000 for the rights to her story about the alleged affair in an August 2016 deal.
But the story never ran.
Under the agreement, McDougal could keep the $150,000 she was paid but AMI had the rights to up to $75,000 for any future profits from her story about the relationship. The company also retained the rights to photographs of McDougal that it already had, the settlement said.
The deal with AMI, McDougal said, "restores me the rights to my life story."
"My goal from the beginning was to restore my rights and not to achieve any financial gain, and this settlement does exactly that," McDougal said. "I am relieved to be able to tell the truth about my story when asked, and I look forward to being able to return to my private life and focus on what matters to me."
The suit alleged Trump's attorney, Michael Cohen, was secretly involved in McDougal's discussions with AMI. The office, home and hotel room of Cohen were raided last week by the FBI. Federal agents reportedly obtained documents related to several issues, including Cohen's payments to adult-film star Stormy Daniels in the weeks leading up to the 2016 presidential election.
Daniels also has detailed an alleged affair with the president.
Despite the agreement with the Enquirer, McDougal gave a detailed interview to CNN last month in which she described a "consensual, loving relationship" with the president.
In the interview, the former Playmate claimed she saw Trump "many dozens of times" in a 10-month period beginning in 2006, and that they had sex during the time span.
Trump has denied the claims of both McDougal and Daniels.
Fox News' Paulina Dedaj, Brooke Singman and The Associated Press contributed to this report.