Kaine won't support Pompeo, calls him 'anti-diplomatic' like Trump
NEWYou can now listen to Fox News articles!
The Virginia Democratic senator and former vice presidential candidate Tim Kaine said Sunday he would not support Mike Pompeo's confirmation as secretary of state, rebuking President Trump and complicating Pompeo's path toward becoming the country's top diplomat.
"We have a president who is anti-diplomacy, and I worry that Pompeo has shown the same tendency," Kaine, a member of the Senate Foreign Relations Committee, told CBS News' "Face the Nation."
The committee, which would vote on whether Pompeo would get a final Senate floor vote for confirmation, is now controlled by Republicans, who have 11 members compared to 10 for Democrats.
However, Kentucky Republican Sen. Rand Paul now appears opposed to recommending Pompeo get a final vote, which would mean the Trump nominee would need at least one vote from a committee Democrat to get the final vote.
Kaine and New Hampshire Sen. Jeanne Shaheen once were considered the only Democrats on the committee likely to provide the decisive vote for Pompeo, largely because they cast a final vote for him in January 2017 to become CIA director. However, Shaheen now is expressing reservations about supporting Pompeo.
The committee held Pompeo's confirmation hearing Thursday with a vote expected later this month.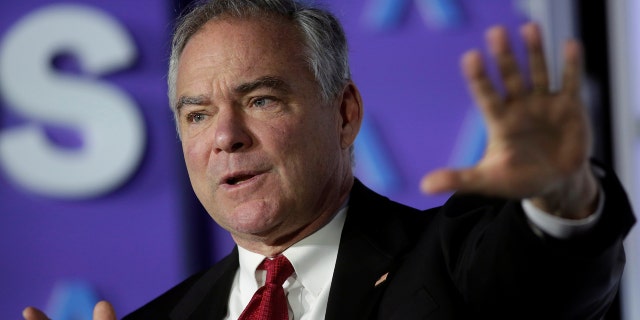 Senate Majority Leader Mitch McConnell, R-Ky., could use a rare parliamentary move letting Pompeo get a final vote. But final confirmation also would likely be difficult, considering Pompeo would need 50 votes -- with Republicans holding a slim 51-to-49 Senate majority. In addition to Paul's current opposition, Arizona GOP Sen. John McCain has been at home recovering from his cancer diagnosis.
Paul has expressed concern about Pompeo's defense of enhanced interrogation techniques and his earlier support for the Iraq War, since Trump last month fired Rex Tillerson as secretary of state and nominated Pompeo as his replacement.
"We're going to have a floor vote. I don't want a secretary of state to buttress Trump's anti-diplomacy tendencies," Kaine also said Sunday. "We don't need a secretary of state to exaggerate those tendencies. We need one to support diplomacy. But I don't think that's Mike Pompeo."