Justice Thomas Fires at Court Critics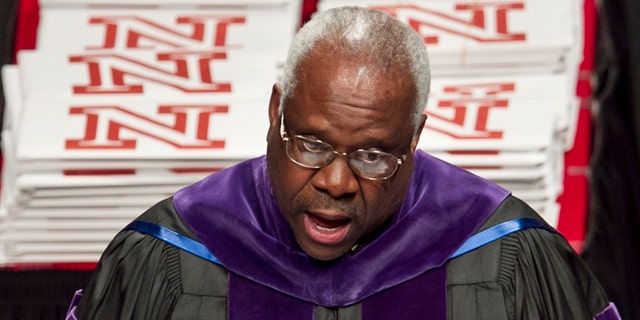 NEWYou can now listen to Fox News articles!
AUGUSTA, Ga. -- Supreme Court Justice Clarence Thomas is comparing critics of the court to die-hard sports fans who won't say anything good about rivals and wonders whether they suffer from a "disease of illiteracy or laziness."
Thomas told the Augusta Bar Association on Tuesday that the "nagging" that dominates public discourse must stop because society is reaching the point where it is beginning to undermine the integrity of the law.
Thomas is a Georgia native. He has built a conservative record in nearly 20 years on the bench and says he's maintained positive relationships with other justices regardless of disagreements.