Justice Elena Kagan suggests gender helped her get nominated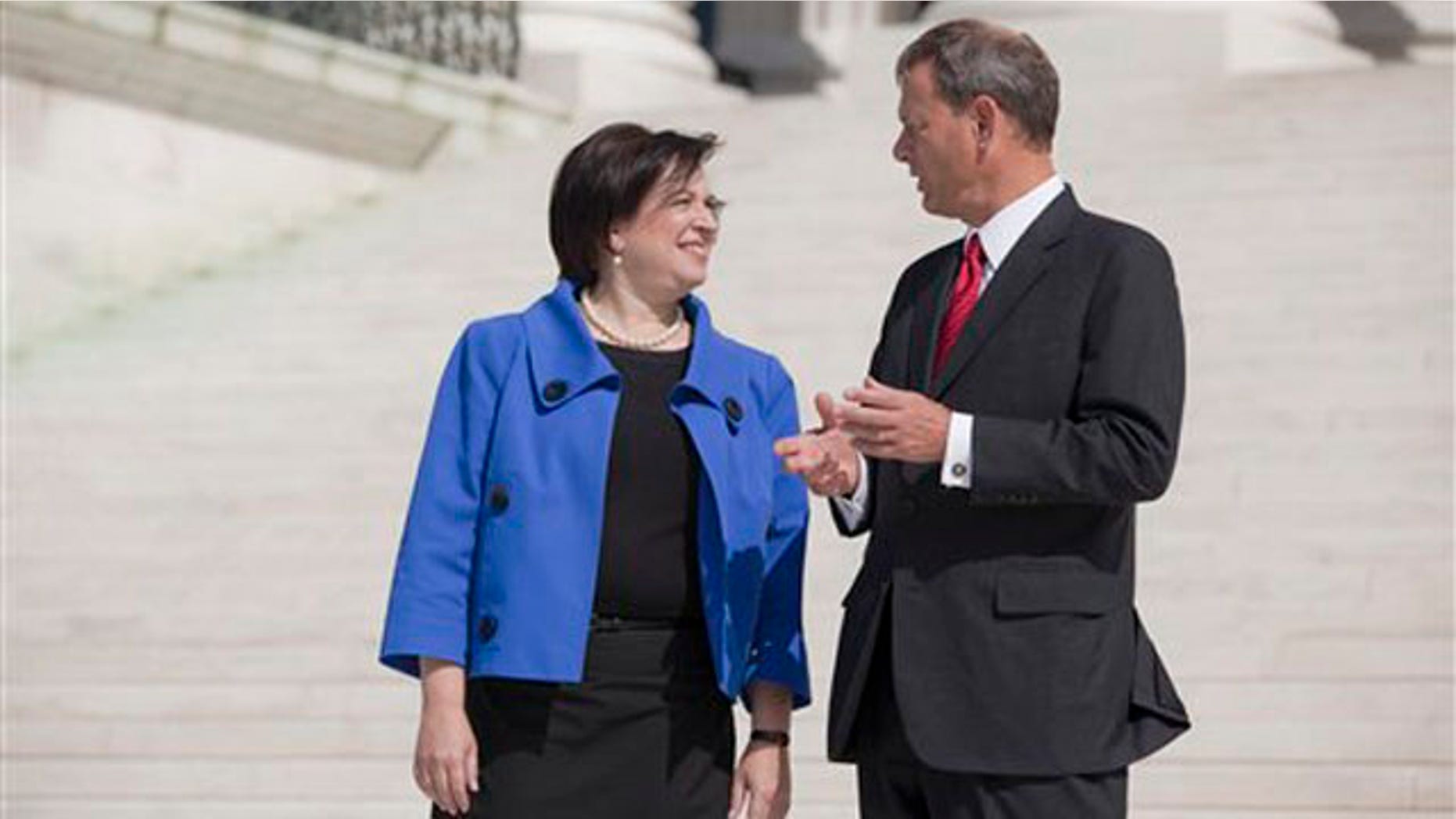 Supreme Court Justice Elena Kagan suggested at a recent university talk that President Obama might not have nominated her if she were a man.
The unusual comment came during a discussion Friday at the University of Tennessee with law school dean Doug Blaze. Kagan, who blazed trails in her own right as the first female solicitor general, was asked about the challenges she has faced in her career.
Kagan went on to argue that while her female predecessors on the Supreme Court -- Sandra Day O'Connor and Ruth Bader Ginsburg -- faced great adversity, she's at times been helped by her gender.
"To tell you the truth, there were also things that I got because I was a woman," she said. "I mean, I'm not sure I'd be sitting here, I'm not sure I would have been President Obama's nominee if I weren't a woman and if he weren't ... as committed as he was to ensuring that there was diversity on the Supreme Court."
Kagan said Ginsburg's and O'Connor's work breaking through barriers has been "quite inspirational" in her life.
"I feel pretty lucky, you know, that I haven't had to surmount all that many barriers or leap over all that many hurdles that were there because I was a woman. And I think that that's because at the time I came along where a lot of the women who preceded me had done a lot of the hard work to make sure that women and men were evaluated equally and had the same opportunities as each other," Kagan said.
The video was posted by the Knoxville News Sentinel.
Kagan, sworn in at the high court in August 2010, was the second Supreme Court justice nominated by Obama after Sonia Sotomayor.