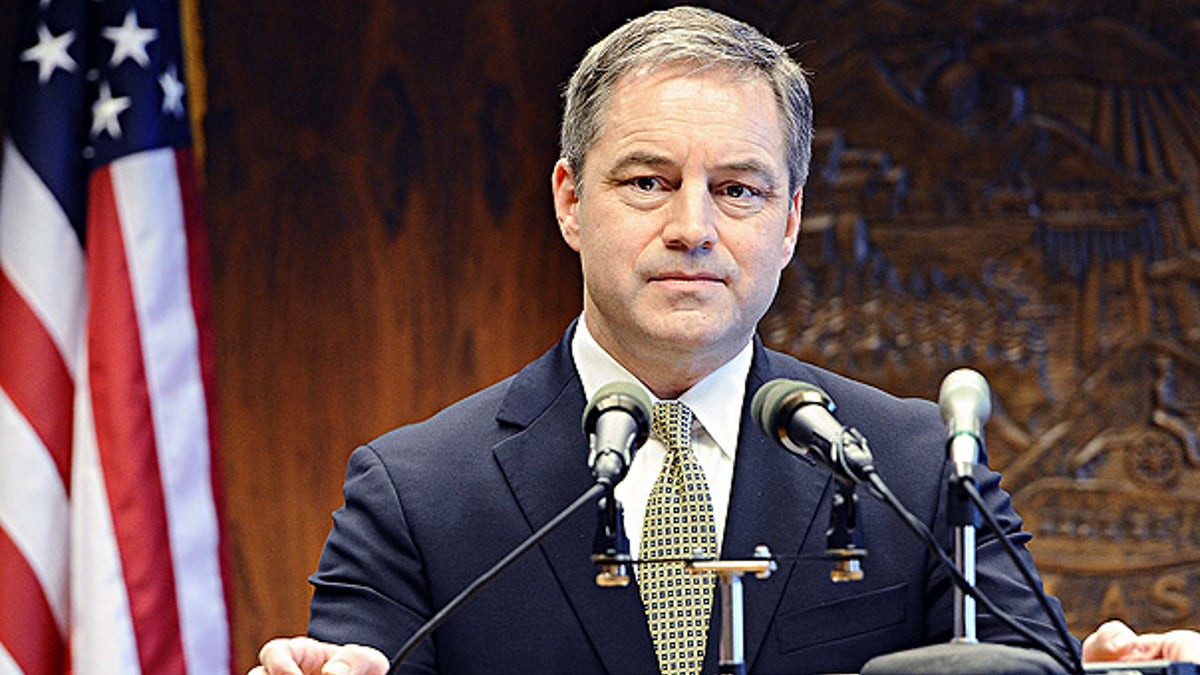 Alaska Gov. Sean Parnell said Thursday he will not implement President Obama's health care overhaul because a federal judge in Florida ruled it unconstitutional, prompting the Justice Department to take the case back to the judge.
Attorneys for the Obama administration filed what is known as a motion to clarify late Thursday, asking U.S. District Judge Roger Vinson to make clear that states cannot ignore the new health care law while his ruling is being appealed.
Vinson ruled Jan. 31 that Obama's entire health care overhaul law is unconstitutional. That placed even noncontroversial provisions under a cloud in a broad challenge that seems certain to be resolved only by the Supreme Court.
It's not immediately clear what practical impact Parnell's announcement would have on Alaskans, an estimated 14 percent of which are uninsured year-round. A major expansion of the federal law is still pending, and a legal expert and health care consumer advocate say any refusal by the states to participate in the law is an invitation to the federal government to step in and implement it for them.
Parnell, who sought the advice of his attorney general amid concerns implementing the law would violate his oath of office, told the Juneau Chamber of Commerce the state would pursue lawful, market-based solutions to making insurance affordable and accessible to Alaskans.
He said the Florida judge's ruling is the law of the land, as it pertains to Alaska, barring implementation of the federal law here. He said the state will pursue options of its own instead.
Alaska was one of 26 states that were party to the Florida lawsuit; however, in other cases, two federal judges have upheld the law and one judge ruled a provision requiring citizens to buy health insurance or face penalties -- a major point of contention in the Florida case -- is unconstitutional but did not strike down the rest of the law.
While the ultimate decision is likely to rest with the U.S. Supreme Court, for now, the overhaul is the law of the land, contends Timothy S. Jost, a professor at the Washington and Lee University School of Law.
"This is one renegade judge that has reached this decision," he said. In refusing to participate in the law, he said, Alaska "is really the outlier" among states.
Ron Pollack, executive director of Families USA, said currently states have an "enormous amount of discretion" in how they implement provisions of the law. If the governor refuses to exercise that, the federal government will have the say, he said.
The Associated Press contributed to this report.