Justice Department launches unit to probe mortgage-backed securities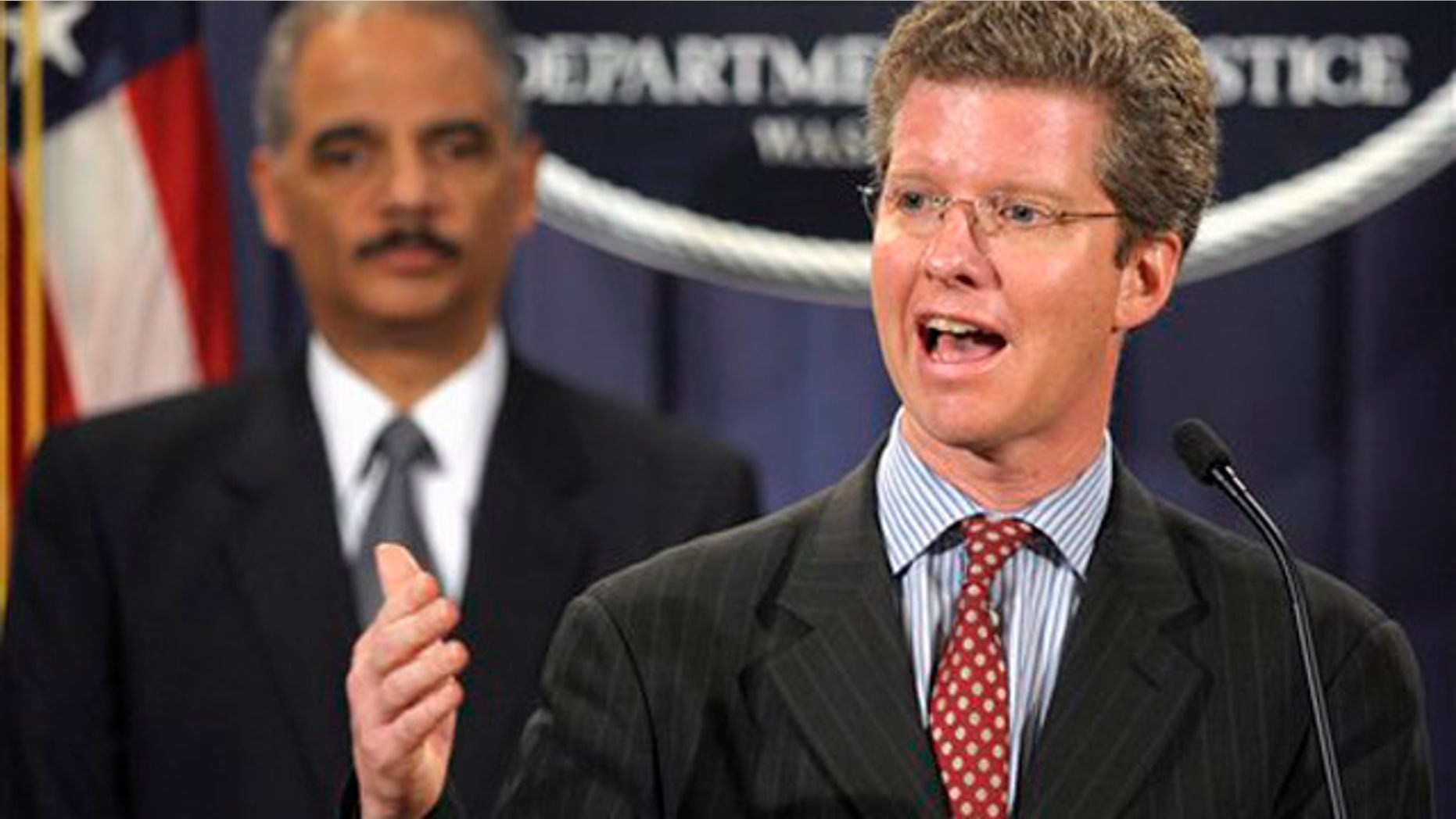 WASHINGTON – Federal and state law enforcement officials announced Friday they have launched a fraud-fighting unit, starting with 55 prosecutors and investigators, to root out wrongdoing in the market for residential mortgage-backed securities.
Attorney General Eric Holder told a news conference the team will benefit from existing probes and disclosed that investigators have issued civil subpoenas to 11 financial institutions in recent days, with the prospect that "more will follow." He said bringing full enforcement resources to bear will help expose abuses and hold violators accountable.
Residential mortgage-backed securities are the huge investment packages of what turned out to be near-worthless mortgages that bankrupted many investors and contributed to the nation's financial crisis.
Appearing with Holder, New York Attorney General Eric Schneiderman, a co-chair of the initiative, held out the prospect that information sharing between federal and state investigators will produce more far-reaching results. He pointed out that New York state securities law is more flexible than federal securities law, which can make it easier to assemble cases.
As for those who engaged in misconduct in the financial industry, "we know what they did, they know what they did and, we know they know we know what they did," said Schneiderman.
"Mortgage products were in many ways ground zero for the financial crisis," said Robert Khuzami, director of the enforcement division at the U.S. Securities and Exchange Commission.
The collapse in value of mortgage-backed securities resulted in unprecedented losses, and "all of us" in law enforcement are dedicated to holding accountable financial institutions that lied and cheated and misled investors, said Khuzami.
President Obama disclosed the new effort in his State of the Union address Tuesday night.