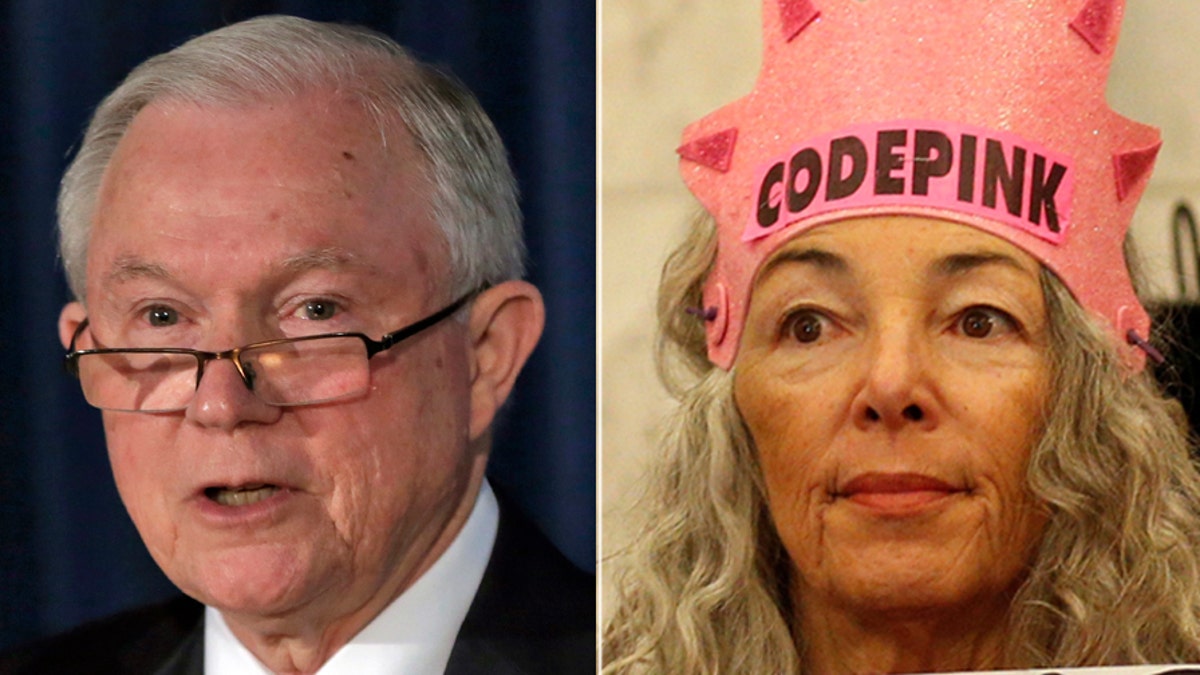 Justice Department prosecutors have dropped the case against a Code Pink protester who laughed during Attorney General Jeff Sessions' confirmation hearing.
Desiree Fairooz, a retired children's librarian and anti-war demonstrator, was scheduled to face trial for a second time next week, but a DOJ prosecutor entered a new filing in the case Monday to dismiss the charges. She tweeted the news Monday.
Fairooz laughed aloud during the Jan. 10 nomination hearing when Sen. Richard Shelby, R-Ala., said Sessions had a history of treating people fairly.
A rookie Capitol Police officer who had never made an arrest before nor covered a congressional hearing took Fairooz into custody ― as she loudly objected.
The U.S. Attorney's Office for the District of Columbia, which prosecutes cases in both federal court and local D.C. Superior Court, pressed two charges against her.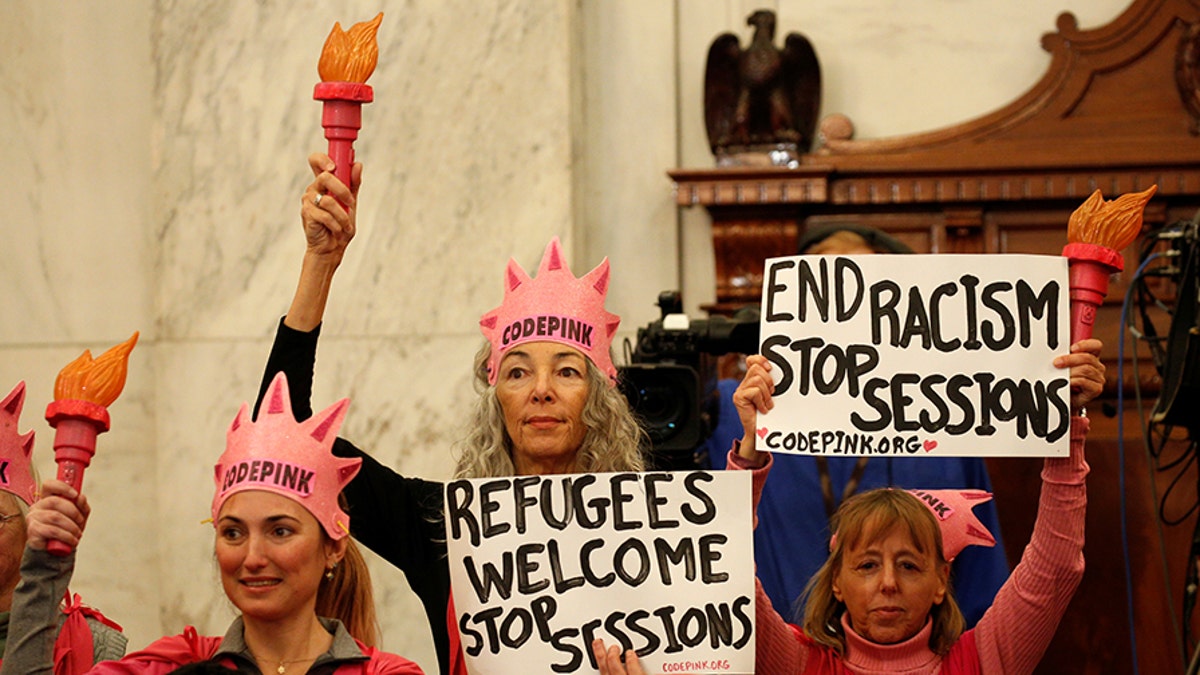 In May, Fairooz and two fellow activists were found guilty on one count of "disorderly or disruptive conduct" and a separate count for parading, demonstrating or picketing during the hearing.
Chief Judge Robert E. Morin of the Superior Court of the District of Columbia overturned the guilty verdict in July against Fairooz, who laughed aloud when Sen. Richard Shelby, R-Ala., said Sessions had a history of treating people fairly.
Fox News previously reported that Morin did find the disruptive behavior which occurred after Fairooz was removed from the hearing room as reason to set a new court date.
Fairooz was facing up to a year behind bars.
"I would have never spoken out at the hearing if I hadn't been arrested for laughing, and now I am going to be tried again. It's absurd. This is a waste of everyone's time and a waste of tens of thousands of dollars in taxpayers' money," Fairooz said after the July hearing.