Judge to Hear Arguments on Georgia Immigration Law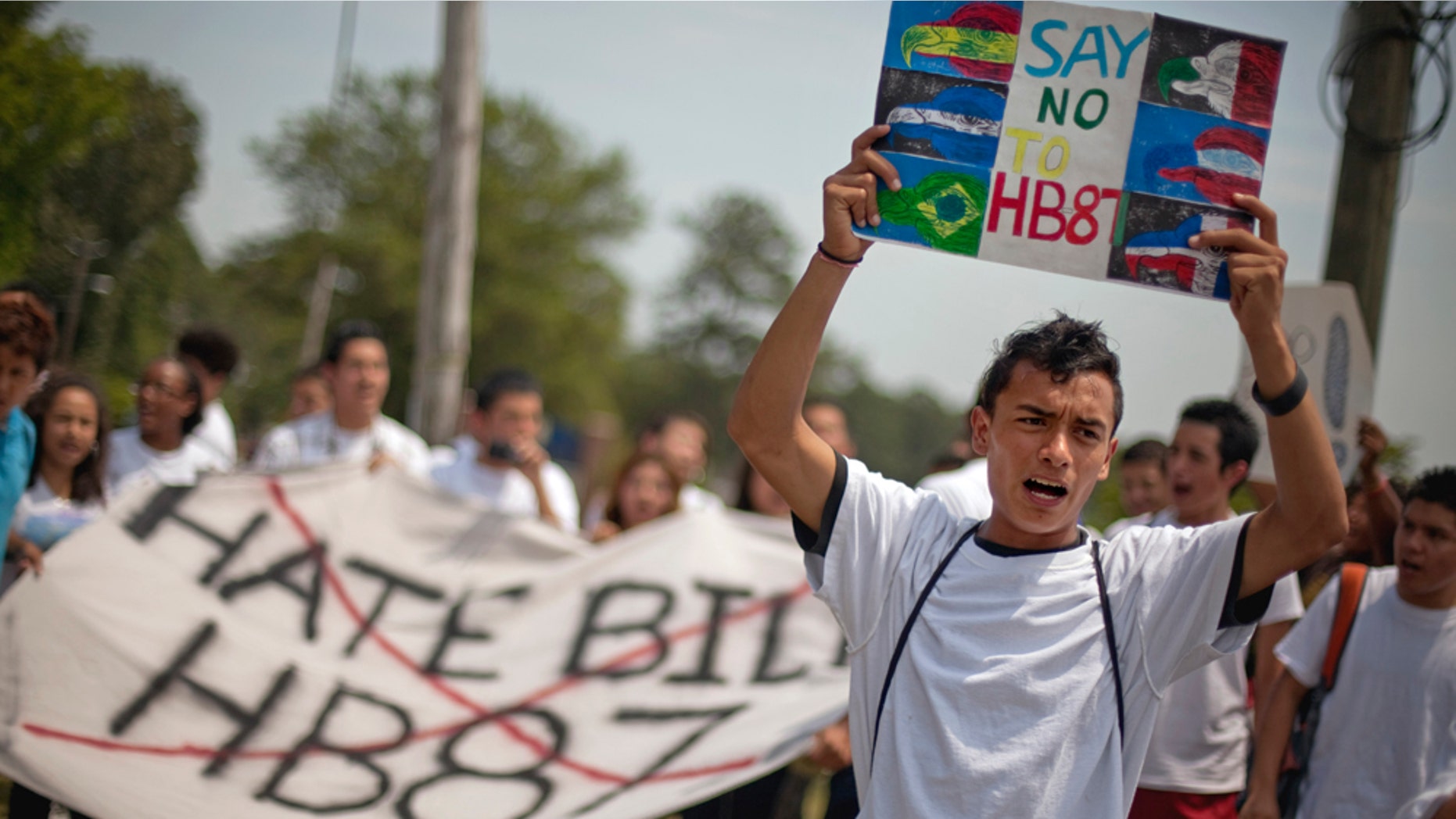 It's the strictest immigration law in the nation, and on Monday a federal judge is set to hear arguments for the first time on an attempt by civil liberties groups to block Georgia's controversial immigration law from taking effect.
The hearing, to take place in Atlanta, will be before Judge Thomas Thrash, who has indicated he may rule from the bench.
Civil liberties groups have asked Thrash to block the law from taking effect until a lawsuit they filed earlier this month has been resolved. That lawsuit asked the judge to find the law unconstitutional and to keep authorities from enforcing it.
Thrash will also hear arguments Monday on the state's motion to dismiss the lawsuit.
The Georgia law has some similarities to laws enacted in Arizona and Utah, parts or all of which have already been blocked by federal judges.
Georgia Gov. Nathan Deal signed the nation's strictest state on illegal immigration -- known as HB 87 -- in May.
Deal, a Republican who campaigned for governor vowing to crack down on undocumented immigrants, called the bill historic.
The bill cracks down on illegal immigration by increasing some law enforcement powers and requiring many employers to check the immigration status of new hires. The law penalizes people who transport or harbor undocumented immigrants.
Based on reporting by the Associated Press.
Follow us on twitter.com/foxnewslatino
Like us at facebook.com/foxnewslatino