Judge appears ready to dismiss Stormy Daniels lawsuit against Trump: report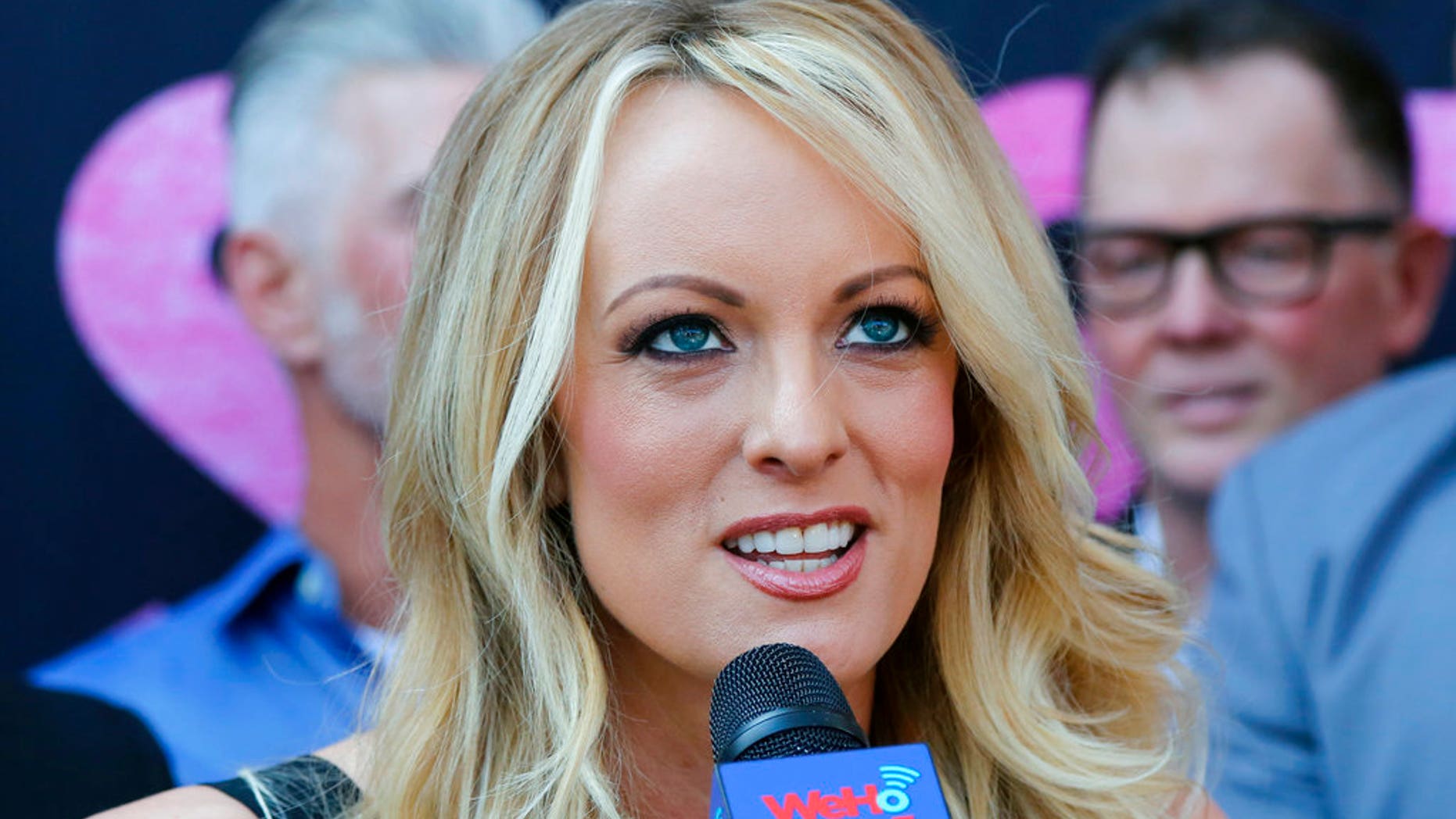 A U.S. federal judge in Los Angeles on Monday appeared poised to throw out adult film actress Stormy Daniel's defamation lawsuit against President Donald Trump on free-speech grounds, Reuters reported.
Daniels, whose real name is Stephanie Clifford, sued the president in April over a tweet in which he denied her claims of being subtly threatened by a man in a Las Vegas parking lot in 2011.
TRUMP MOCKS STORMY DANIELS' SKETCH OF 'NONEXISTENT' HARASSER: 'TOTAL CON JOB'
Daniels said the man was threatening her for going public about an alleged sexual encounter with Trump in 2006. Trump has denied the affair took place, and cast doubt on her story of being threatened.
"A sketch years later about a nonexistent man. A total con job, playing the Fake News Media for Fools (but they know it)!" Trump tweeted.
Daniels' attorney Michael Avenatti said the tweet damaged her credibility by portraying her as a liar. Trump's attorneys have asked a federal judge in Los Angeles to dismiss the suit.
To allow the complaint to go forward and to have one consider this to be defamatory in the context it was made would have a chilling effect.
"The question is whether the tweet by the president is protected communication or political hyperbole and non-defamatory on its face," U.S. District Judge James Otero said during Monday's hearing.
"He's a public official, he's president of the United States, so it doesn't get much higher than that," Otero said. "It's free speech by a public official on a matter of public concern."
He continued,  "(Allowing) the complaint to go forward and to have one consider this to be defamatory in the context it was made would have a chilling effect," Otero said during the hearing.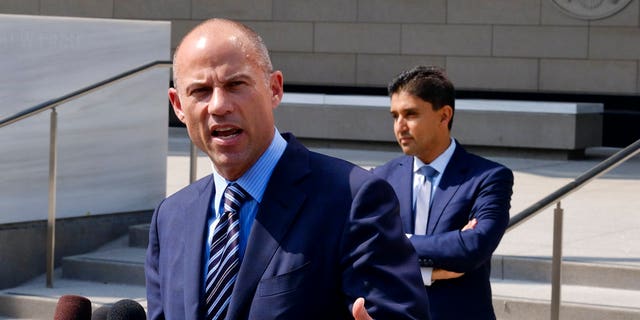 Avenatti told reporters he expects a ruling within days and plans to appeal if the suit is dismissed.
Otero scheduled a hearing Dec. 3 to discuss Trump's efforts to dismiss another lawsuit by Daniels over a hush-money agreement related to their alleged affair.
Daniels sued Trump and his former lawyer Michael Cohen, who negotiated the deal, so she could speak publicly about the alleged affair without fear of reprisal. Cohen had threatened to sue her for $20 million.
COMPANY SET UP BY MICHAEL COHEN OFFERS TO DROP STORMY DANIEL'S HUSH-MONEY AGREEMENT
Lawyers for Trump and Cohen now say the deal that paid Daniels $130,000 to keep quiet was invalid and they won't sue her for breaking it. Cohen has pleaded guilty to campaign finance violations for arranging payments to both Daniels and a former Playboy model to influence the election.
The Associated Press contributed to this report.