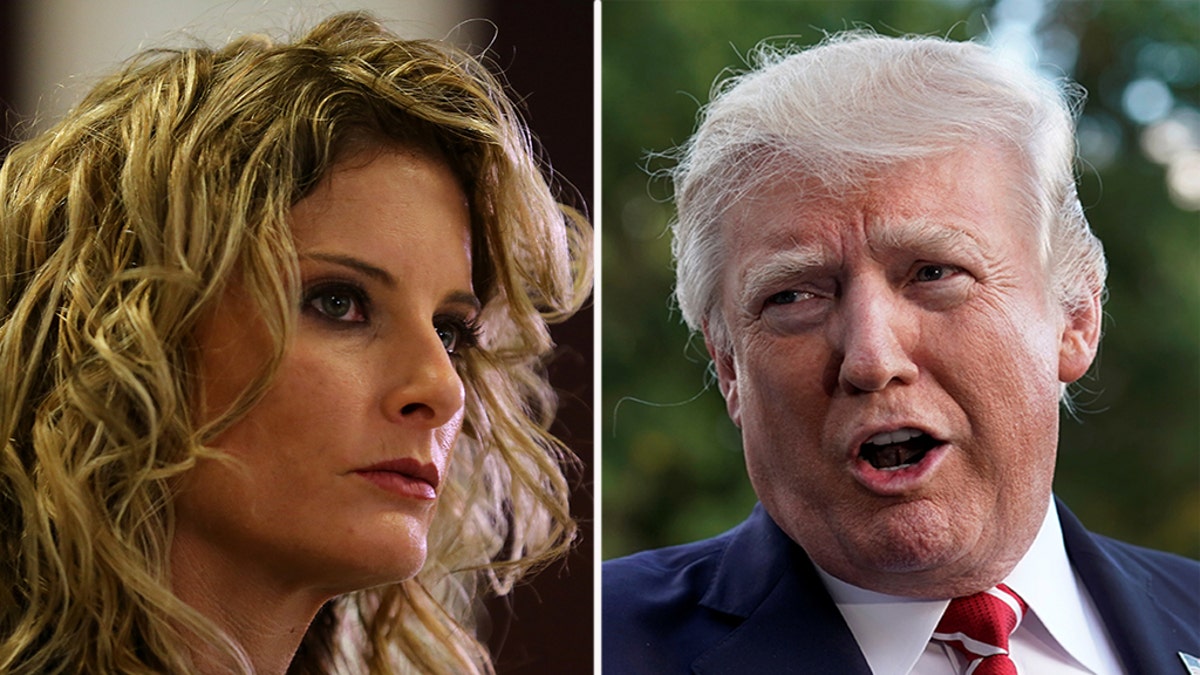 A former contestant on "The Apprentice" will have her day in court after a New York judge Tuesday ruled her defamation lawsuit against President Donald Trump can proceed.
Summer Zervos, who appeared on the NBC reality show in 2006, filed a lawsuit against Trump alleging that he defamed her during the presidential campaign after slamming her sexual harassment complaints as "fabricated and made-up."
She has accused the president of aggressively kissing and grabbing her at a hotel where they met to discuss a potential job with the Trump Organization a year after she appeared on "The Apprentice."
Zervos, a restaurant owner in California, argues that Trump's denials have hurt her credibility and affected her ability to earn a living.
TRUMP SLAMS 'DISGRACEFUL' AND 'FAKE' SUBPOENA FROM GLORIA ALLRED, EX-'APPRENTICE' CONTESTANT
Supreme Court Justice Jennifer Schecter ruled Tuesday that the lawsuit can proceed despite attempts by Trump's lawyers to dismiss or delay the lawsuit until Trump is no longer president.
In July, Trump's lawyers called for the dismissal of Zervos' complaint on the basis that the president can only be sued through the federal court system while in office and any state action should be dismissed or postponed until after he leaves office.
TRUMP LAWYERS PUSH TOHAVE DEFAMATION SUIT THROWN OUT
Schecter, however, believes the president has no immunity and said he is subject to the laws for "purely private acts."
She cited as precedent a civil rights lawsuit against then President Bill Clinton that was ordered to proceed.
Fox News' Barnini Chakraborty and The Associated Press contributed to this report.