Johnson satisfied with presidential run, mum on future bid for office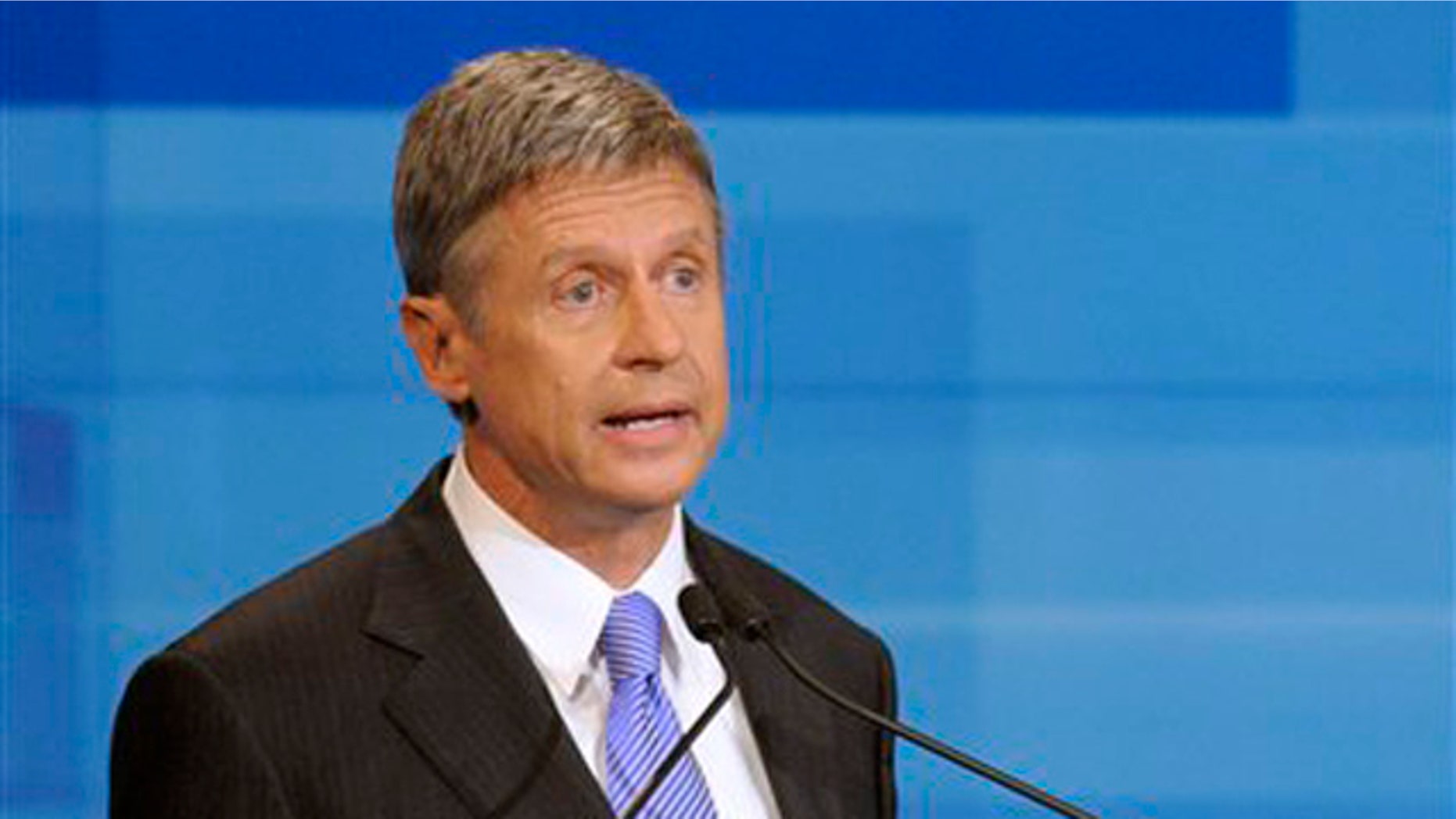 Libertarian presidential candidate Gary Johnson says he's satisfied with his 2012 run, but he is keeping quiet on whether he'll take another shot at the White House or another elective office.
"Ours is a mission accomplished," Johnson told FoxNews.com. "We put a true small-government, individual-freedom option on the ballot in virtually every state and have assembled an organization that will carry that message forward."
The long-shot candidate, a former New Mexico governor, knew he had essentially no chance of becoming the next U.S. president, but he argued on Election Day that he had delivered his message to the public and still wanted to get 5 percent of the vote. That would give the Libertarian Party equal access to federal funding in 2016 and easier access to ballots in all 50 states.
Johnson ran first as a Republican candidate in the primaries but appeared in only one debate because he was too low in the polls.
Supporters think federal funding would help a Libertarian in the next presidential cycle have enough resources to get to 15 percent in national polls, enough to enter the presidential debates.

The 59-year-old Johnson thanked supporters Tuesday and said the 2012 campaign was "just a step in the movement that we will absolutely carry on."
Still, he was taciturn about the meaning of "we" – specifically whether he plans to run again for elected office.
Johnson said he "fully expects" to remain a messenger for a liberty, small-government agenda.
"But it is too soon to be talking about 2016," he added.
Spokeswoman Natalie Dicou said Johnson's only plans now are to get ready for the ski season and to chickpea in Argentina with his family.
Pollsters and other political analysts thought early in the general election that Johnson might play the spoiler -- taking enough votes away from Romney to help Obama win the race. However, he barely ever climbed as high as 5 percent in most national polls.
In 1992, third-party candidate Ross Perot won roughly 19 percent of the popular vote, which many people think cut into GOP incumbent George H.W. Bush's take and put Democratic candidate Bill Clinton in the Oval Office, even though Clinton won just 43 percent of the vote.