John McCain Blames Undocumented Immigrants for Arizona Wildfires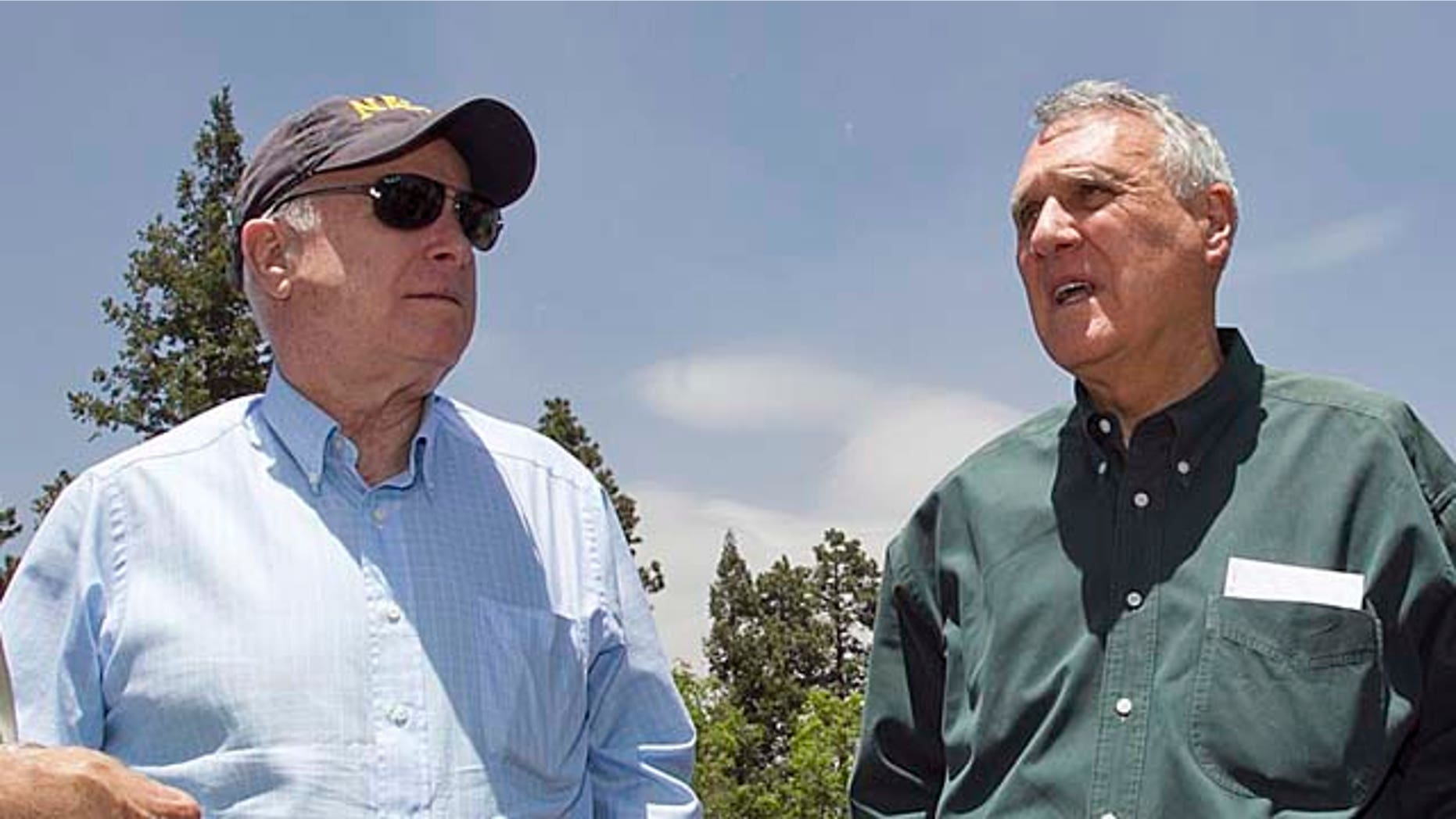 Senator John McCain created a firestorm over the weekend when he blamed the out-of-control wildfires in Arizona on undocumented immigrants.
When asked how to explain and fix the wildfires, McCain injected the polarizing issue of immigration into the wildfire crisis.
"We are concerned about, particularly areas down on the border, where there is substantial evidence that some of these fires were caused by people who have crossed our border illegally," he said a press conference over the weekend (See VIDEO below).
"They have set fires because they want to signal others; they have set fires to keep; and they have set fires in order to divert law enforcement, agents and agencies from them," he added. "So the answer to that part of the problem is to get a secure border."
A U.S. Forest Service official, however, told ABC News that there was no evidence that the cause, though human, was caused by undocumented immigrants.
"Absolutely not, at this level," said Tom Berglund, the spokesman. "There's no evidence that I'm aware, no evidence that's been public, indicating such a thing," he said.
McCain's comments drew the ire of Latino leaders. Angelo Falcón, president of the National Institute for Latino Policy, said the senator was exploiting the wildfires for political gain.
"The degree of irresponsible political pandering by Senator McCain has no limits," Falcón said.
Falcón added that blaming undocumented immigrants for the fires was making an "already tragic and tense situation worse."
"In fact, with the lack of evidence in existence, he might as well also blame aliens from outer space for the fires," he said. "He is becoming more and more a disgrace as his political opportunism becomes increasingly blatant.
"He has become a sad and polarizing figure in American politics," Falcón added.
Follow us on twitter.com/foxnewslatino
Like us at facebook.com/foxnewslatino