John Kerry reportedly coaches Palestinians not to 'yield' to Trump in peace talks, spurring backlash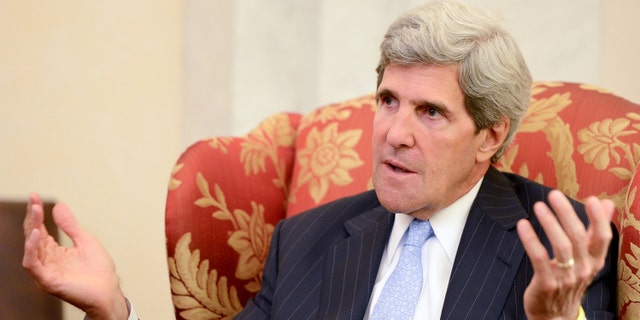 NEWYou can now listen to Fox News articles!
Former Secretary of State John Kerry reportedly tried to meddle in Middle East peace talks, allegedly telling a close associate of Palestinian Authority President Mahmoud Abbas not to "yield to President Trump's demands."
Israeli news outlet Maariv reported on the apparent meeting between Kerry and Hussein Agha in London, where the 2004 Democratic presidential nominee also reportedly floated a possible encore bid in 2020.
But in the conversation, Kerry reportedly told Agha to share a message with Abbas – urging him to "hold on and be strong" during talks with the Trump administration and "play for time ... [and] not yield to President Trump's demands."
Kerry, who served as former President Barack Obama's secretary of state during his second term, also reportedly told Agha that Trump would not be in office for long, suggesting he could be out in a year.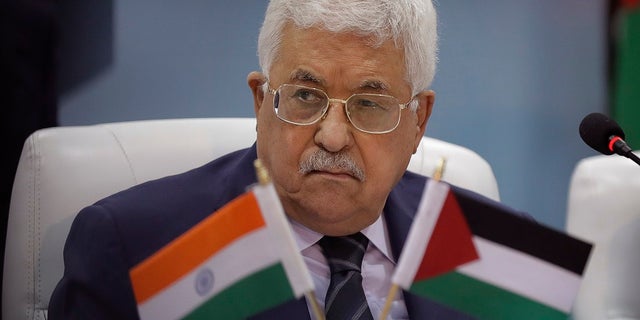 According to the report, Kerry used derogatory terms when referring to Trump, and offered to help the Palestinians create an alternative peace initiative. He reportedly asked Abbas not to attack the U.S. or the Trump administration, but rather focus attacks on the president himself.
PEACE BETWEEN PALESTINIANS AND ISRAEL 'MORE POSSIBLE' AFTER JERUSALEM MOVE, PENCE SAYS
One prominent Trump ally, former House Speaker Newt Gingrich, voiced disbelief at the reported comments on Thursday.
"Kerry knows as a former secretary of state, a former U.S. senator, that kind of advice would be stunningly unpatriotic, and I don't think John Kerry would do something like that," Gingrich told "Fox & Friends." "I hope he wouldn't. I would be very, very surprised if a former secretary of state, a former U.S. senator would have said anything that was that overtly anti-American."
The White House did not immediately respond to Fox News' request for comment on Kerry's alleged remarks.
The State Department told Fox News they would decline to comment.
It's unclear whether Abbas plans to take Kerry's advice – but the Palestinian leader already has drawn the scorn of the Trump administration. U.N. Ambassador Nikki Haley used a U.N. Security Council meeting Thursday to slam Abbas over recent remarks he gave in which he allegedly rejected any U.S. role in peace talks. "We will not chase after a Palestinian leadership that lacks what's needed to achieve peace," she said.
Kerry's meeting with Palestinian Authority representatives comes just one month after the Trump administration decided, after years of U.S. promises, to recognize Jerusalem as the capital of Israel.
Vice President Pence this week said that peace between Israel and the Palestinians is more likely following the decision, and noted that the State Department would begin the process of moving the U.S. Embassy from Tel Aviv to Jerusalem. Pence said Monday that the embassy would open next year, ahead of schedule.
This week, Pence also fired back against accusations that the controversial announcement made the peace process impossible and breached the trust with the Palestinian leadership.
"The truth is, the Palestinians walked away from negotiations for peace with Israel since 2014. It's time for the Palestinians to come back to the table," Pence told Fox News this week. "The reality is President Trump made a promise to the American people and he kept that promise in recognizing Jerusalem as the capital of Israel."
Pence added: "We've made no determination on the final status of boundaries of any peace agreement and if both sides come together and agree, we'll accept a two-state solution."
According to Israeli media, Arab leaders in Davos have expressed hope they could resume peace talks, despite the Jerusalem controversy.