John Kerry makes fun of Trump's weight, asks for 'girth certificate'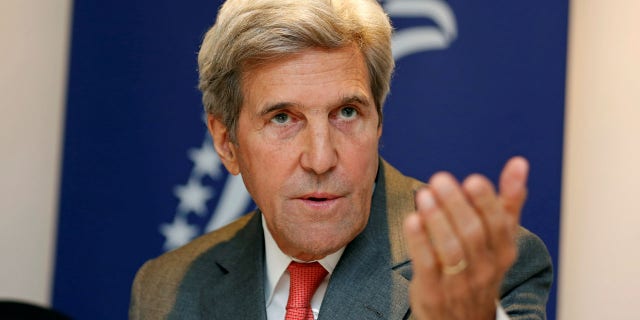 NEWYou can now listen to Fox News articles!
Former Secretary of State John Kerry could not resist poking fun at President Trump's weight during a speech Saturday in Washington.
The Hill reported that Kerry, who was defeated by President George W. Bush in 2004, was giving a speech at the Alfalfa Club dinner and brought up Trump's recent medical exam that listed the president's weight at 239 pounds.
Kerry, 74, said, "Personally, I just won't believe him until he produces his long-form girth certificate."
Kerry's speechwriter apparently keeps a close eye on social media because the joke went viral shortly after Trump's examination results were released. Sports Illustrated compiled a list of athletes who weigh the same as Trump to make a comparison.
Dr. Ronny Jackson, the president's physician, said in a statement earlier this month that Trump's exam went "exceptionally well." Trump, 71, stands at 6'3 and weighed 239. Trump is known to enjoy fast food and steaks.
The "girther" comment is a response to Trump's push to obtain Obama's birth certificate, which became known as the "birther" movement. In 2016, Trump said Obama was born in the U.S. "period."
Trump blamed the Clinton campaign in 2008 for starting the controversy.