Joe Miller tries to "Spice" up Campaign with New Parody Ad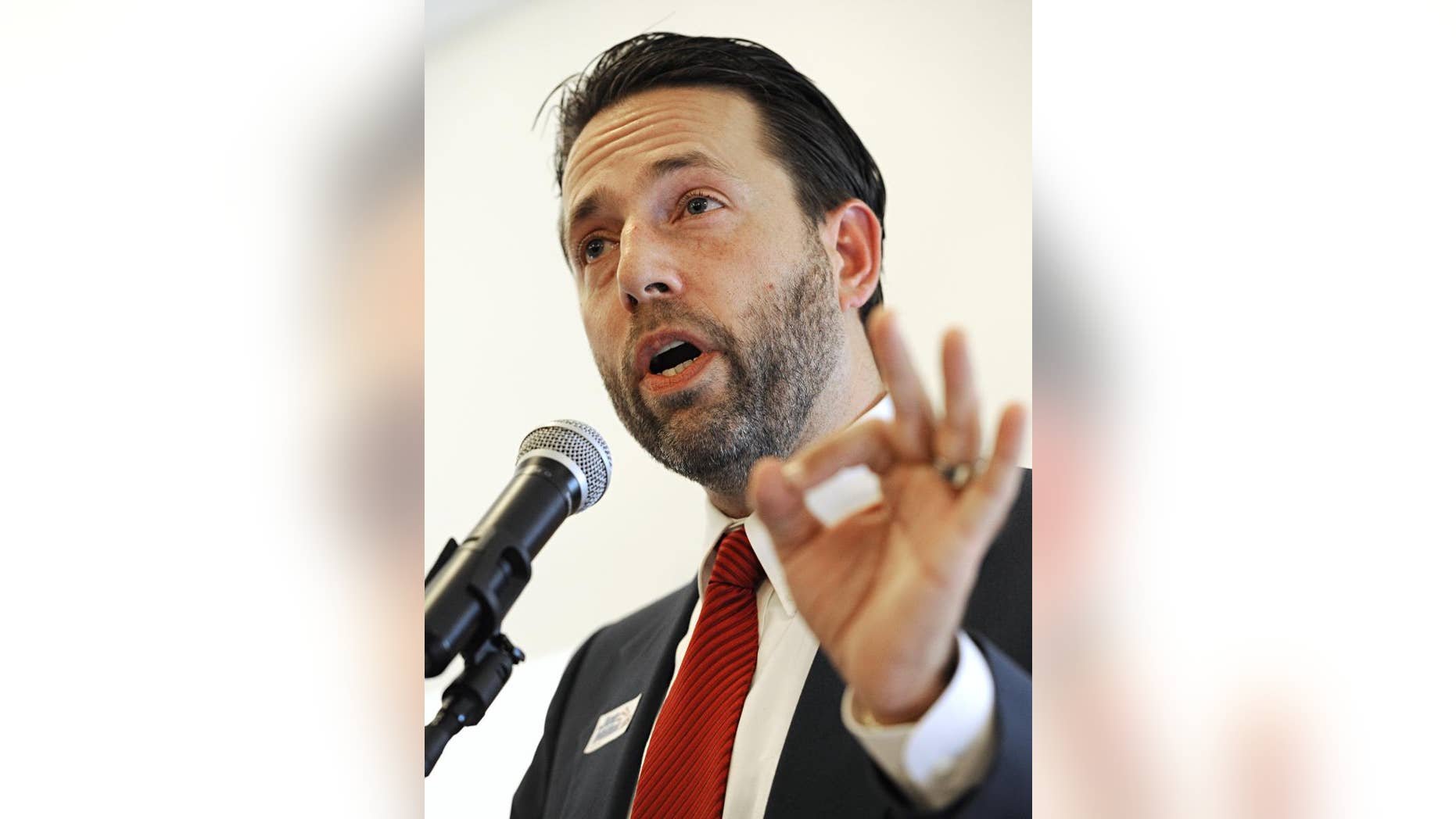 Republican Senate nominee Joe Miller launched a new campaign ad spoofing the popular Old Spice ads featuring a dashing actor showing off his ripped abs.
In the original, the actor encourages women viewers to look at him on the screen and then look back at the guys next to them - all while talking in a Hollywood voice and giving women romantic notions of what her man could be like if he smelled better using Old Spice.
The Miller version doesn't have any bare abs, offers of lavish gifts, or scenes on the beach -- but does try to distinguish the GOP nominee from current Sen. Lisa Murkowski, who isn't even on the ballot after losing the Republican primary.
The voiceover in the ad, which closely resemble the tone and cadence of the original, encourages the viewer to look the ballot (which doesn't have Murkowski on it), then look at Joe Miller, then the ballot, then look at Murkowski and so on.
Miller, who has the backing of the Tea Party is challenging Democratic candidate, Sitka Mayor Scott McAdams. Recent polls show Miller beating McAdams by about ten points. Murkowski is polling decently - better than McAdams but behind Miller, however since voters will have to physically write-in her name, it's unclear how accurate polling data is in this race.
Murkowski is planning some new ads of her own that will feature the late Alaska Sen. Ted Stevens. Stevens had taped ads for her before the primary that she never used. Stevens unexpectedly died in a plane crash in August. He was the longest serving Republican senator in history. They are expected to air soon.
The Associated Press contributed to this report.