Jobless Rate Rises to 9.8 Percent, Highest Since April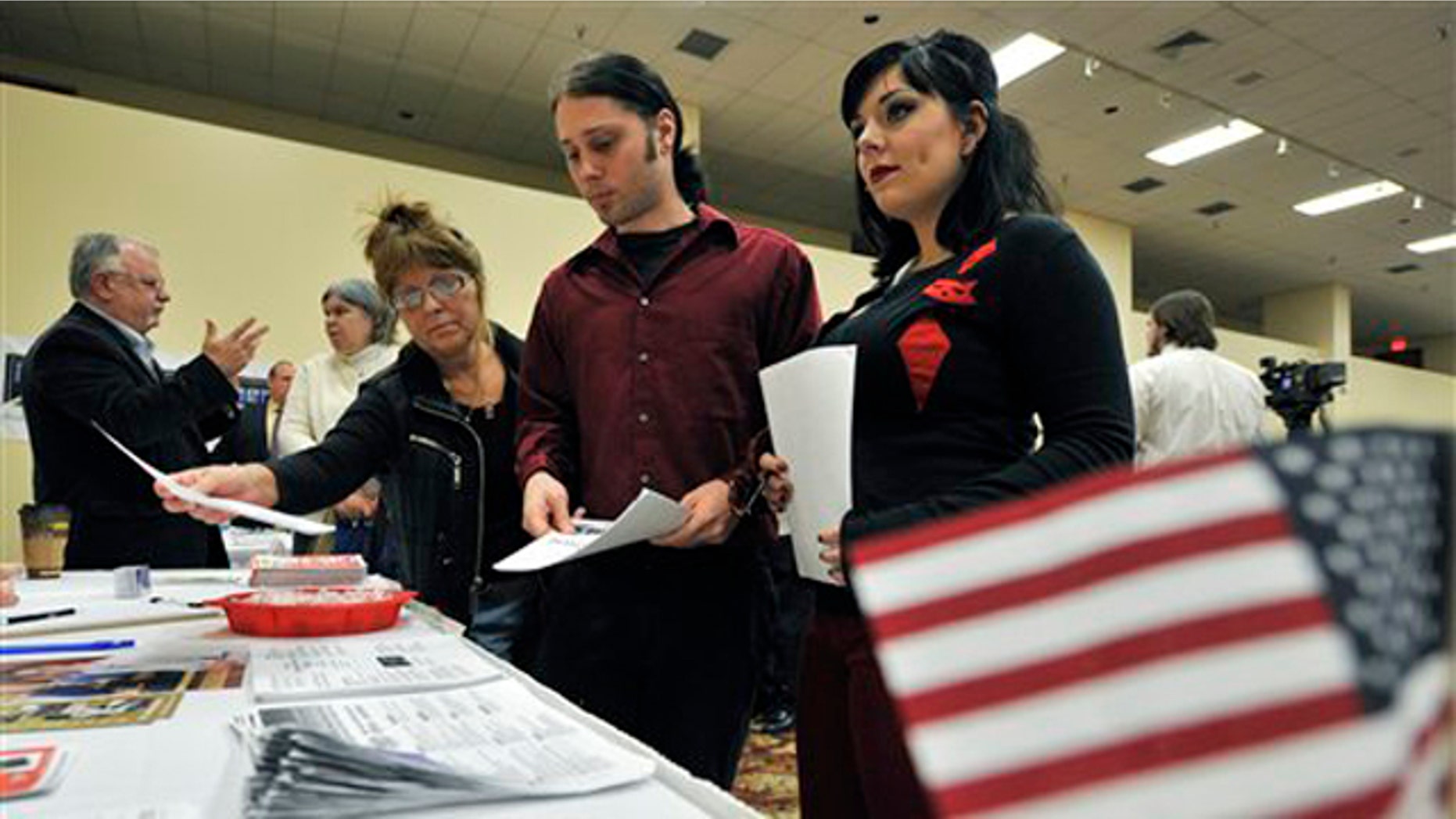 The nation's jobless rate rose to 9.8 percent in November, the highest since April, as the latest data showed employers hiring at a slower pace and the number of long-term unemployed staying about constant.
The worse-than-expected report from the Labor Department comes in the middle of a tense debate on Capitol Hill over how to extend the Bush tax cuts and whether to extend federal jobless benefits to millions.
Many economists had predicted the addition of nearly 150,000 jobs in November. But the report showed employers added just 39,000, a sharp decline from the 172,000 created in October. The weakness was widespread. Retailers, factories, construction companies, financial firms and the government all cut jobs last month.
As a result, the jobless rate which has been stuck at 9.6 percent for three months crept once again toward 10 percent. The jobless rate has now topped 9 percent for 19 straight months, the longest stretch on record.
House Republican Leader John Boehner, issuing a statement minutes after the report crossed Friday morning, argued that the numbers make the case for why all of the Bush tax cuts should be extended.
"As economists and small business owners have warned, the last thing our economy needs right now is a job-killing tax hike," he said.
The economy has recently flashed signs of gaining momentum with busier factories, rising auto sales and a good start to the holiday shopping season. But that didn't translate into mass hiring in November.
In fact, private companies -- the backbone of the economy -- created 50,000 jobs. That was down significantly from the 160,000 private-sector jobs created in October and was the smallest gain since January.
All told there were 15.1 million people unemployed in November. Of them, 6.3 million fell in the long-term unemployed category -- which counts those who have been without a job for 27 weeks or more.
Adding those unemployed people to others who are working part time but would prefer full-time jobs and those who have given up looking for work, 17 percent of the labor force is "underemployed." That was the same as October. Still, the figure remains close to a record high set last year.
Another grim figure: There was a record 1.3 million "discouraged" workers in November. Those are persons not currently looking for work because they believe no jobs are available to them.
The Associated Press contributed to this report.