Jimmy Carter says he's received 2nd cancer drug treatment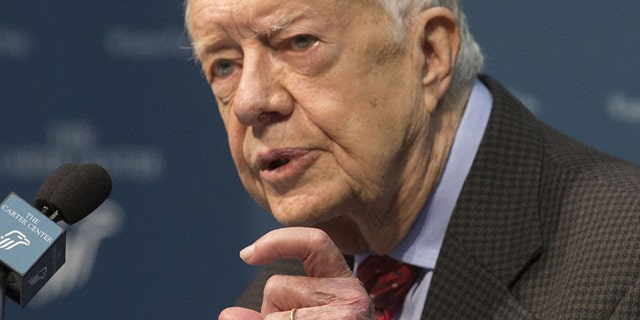 ATLANTA – Jimmy Carter says he has received the second of four planned drug treatments to fight the cancer that has spread to his brain.
Carter revealed his illness last month.
The 90-year-old former president had said he would step back from work at The Carter Center, the human rights organization he founded after leaving the White House. But Tuesday night, he and his wife, Rosalynn, maintained their annual custom of updating supporters on the organization's work.
Carter briefly addressed his health, telling the capacity crowd of 450 that he had no negative effects from the treatment and would learn "the positive effects" later on.
Carter took audience questions on global issues, including the migration of thousands of Syrians to European countries, and he reiterated his support for President Barack Obama's proposed nuclear agreement with Iran.