Jeb Bush Wants The Political Math of Conservatives to Include Latinos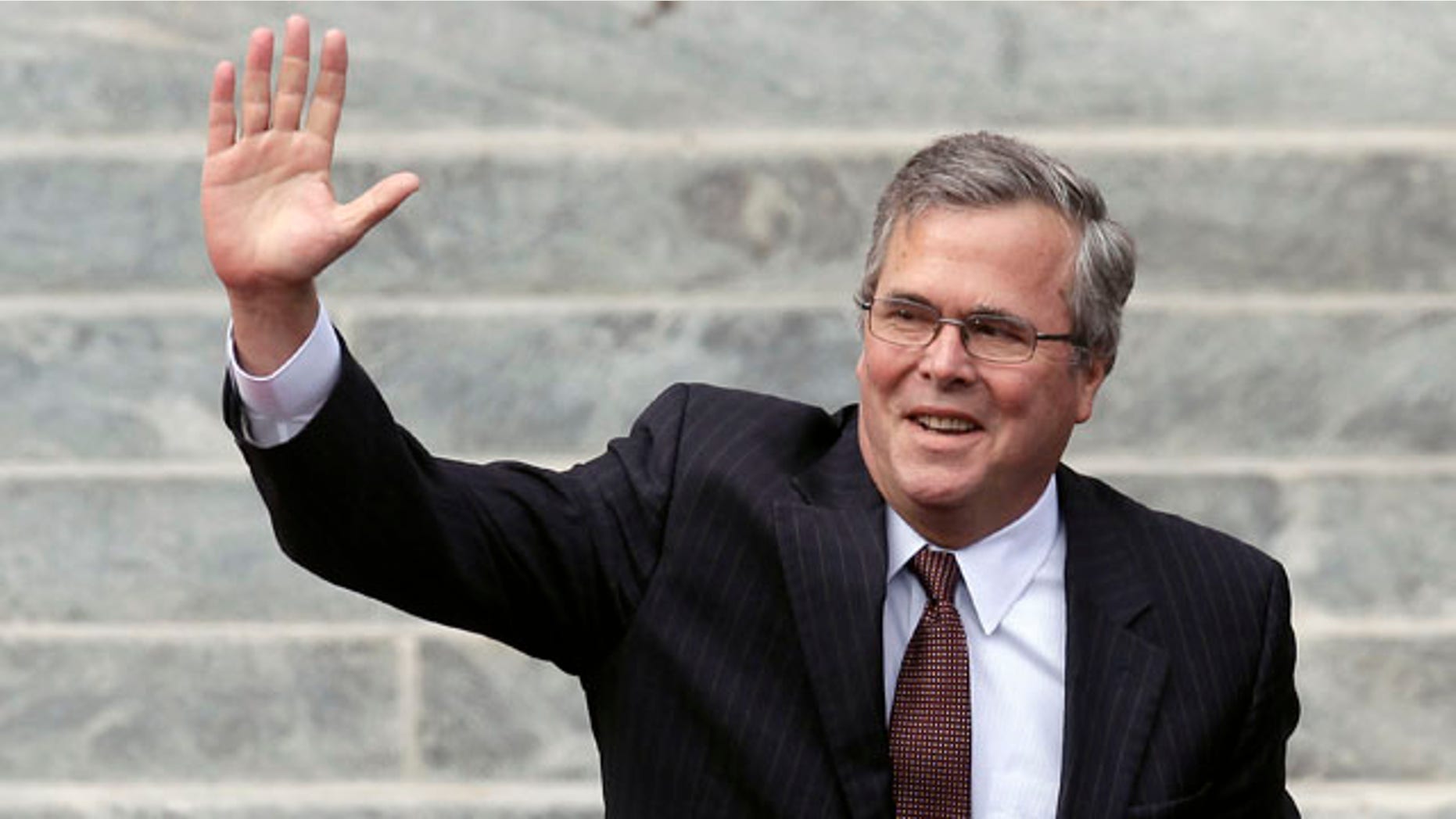 Former Florida Governor Jeb Bush began his remarks to a couple hundred Republicans in a manner uncommon at most conservative political gatherings -- in fluent Spanish.
"Te damos la bienvenida a Miami," Bush started in his second language, showing a microscopic hint of an American accent. Across the crowd, faces smiled and nodded as he continued. A breaking of the ice.
On Thursday night, Bush, co-chairman of the new Hispanic Leadership Network, kicked off a two-day conference in Coral Gables, Fla, a conservative initiative designed to reach out to the Latino voter as the 2012 political cycle approaches.
"It's a question of political math," Bush told Fox's Geraldo Rivera in a sit-down interview. "If Hispanic voters are increasingly the swing voters in the swing states, it cries out for common sense to make an effort on an on-going basis to assure that Hispanics know that the Republican Party or that the conservative cause wants them."
"Hispanics are naturally conservative in many ways, so this is a natural alliance," he said. "To ignore, it is foolhardy."
Carlos Gutiérrez, the former U.S. Commerce Secretary, seconded Bush.
"At our core we are center-right.. We believe in center-right principles," said Gutiérrez, who is co-chairman of the group."We like the idea of free enterprise we like the idea that the government stay away from us as much as possible."
As evidenced in the 2010 election results, Hispanic voters have become an increasingly crucial swing electorate in the United States. A record number of Latino Republicans were elected to Congress and across the country in November, including newly elected U.S. Senator Marco Rubio from Florida, Nevada Gov. Brian Sandoval, and New Mexico Gov. Susana Martínez, the nation's first Latina governor.
At the same time, Hispanics in Nevada salvaged Democratic Majority Leader Harry Reid's floundering Senate campaign, and carried him to a win. They were also instrumental in helping California Democrats win the governorship and retaining the Senate seat. Historically, Latinos have voted Democrat but the GOP made inroads during President Ronald Reagan's tenure in the 1980's, and again during President George W. Bush's time in office, when nearly 40 percent of Hispanics voting in 2004 voted for the Republican's re-election bid.
But since then, a wedge has emerged between the Grand Old Party and the nation's largest minority group.
Immigration laws became tougher, and the debate over immigration became more divisive.
Republicans in Arizona pushed for -- and got -- a state law on immigration that is considerd the toughest in the nation. The measure calls for local and state law enforcement authorities to check immigration status when they top someone and have reason to believe that person may be here illegally.
Though Arizona officials said profiling will not be permitted, many civil rights groups and Latino organizations saw the measures aimed primarily at Hispanics.
"Republicans made a huge mistake in 2006 and 2008 and that is that they not only sounded anti-immigration they sounded anti-Hispanic," said Dr. Dario Moreno, a Florida International University politics professor. " I think that Republicans have now learned their lesson, and I think Democrats are making a huge mistake if they are relying only on immigration to carry them through."
Despite the success of Republicans in November, Democrats still seem themselves as the home for the Latino vote, with more than 60 percent of Hispanics voting for the party.
"From what we heard from Jeb Bush and other Republicans, they are not saying anything new and not addressing issues Hispanics in Florida or nationally care about, like healthcare or immigration," said Eric Jotkoff, communications director for the Florida Democratic Party, in an interview with FOX. " Hispanics recognize that President Obama and the Democrats are fighting for the solutions to the problems that Hispanics care about. The Hispanic community will continue to support Democrats, up and down the ticket."
Follow us on twitter.com/foxnewslatino
Like us at facebook.com/foxnewslatino