Jeb Bush Calls Washington 'Incompetent,' Predicts Conservative 'Tsunami' in November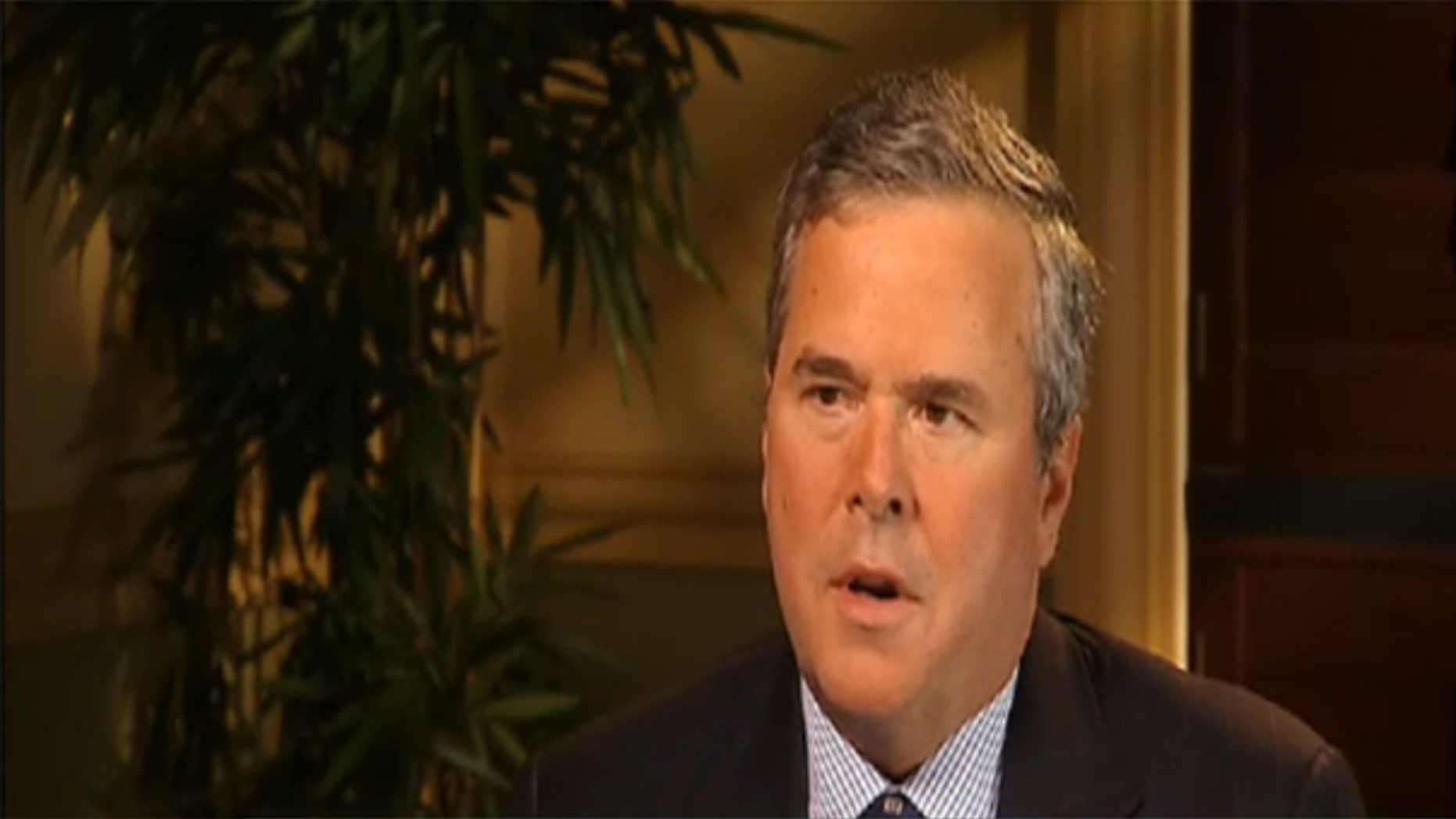 The populist rage sweeping the nation is being fueled by a dysfunctional government in Washington and could morph into a "tsunami" that overwhelms incumbent lawmakers in this year's midterm elections, former Florida Gov. Jeb Bush said Thursday.
"I think we're living in such a complex world and our federal government just appears -- and not just appears -- is pretty incompetent," Bush said on Fox & Friends in a rare interview before the 10th annual celebration of a reading gala that he co-hosts with his wife in Florida.
Bush, the brother of former President George W. Bush, said the anger directed at Washington lawmakers doesn't surprise him, "because what we asked them to do, things aren't being done properly. And the things that we would hope they do, they don't do. So we're in for a heck of an election year. This could be a tsunami."
Populist anger swept Republicans to victory in the New Jersey and Virginia gubernatorial races last year, and it culminated last month with Republican Scott Brown's stunning capture of the Massachusetts Senate seat previously held by the late Ted Kennedy, ending the Democrats' 60-vote supermajority.
But Bush said the setback hasn't affected President Obama in the way he imagined.
"It's very odd to me because I thought Sen. Brown's victory would create a huge opportunity for President Obama to not necessarily give up on his principles or his ideology, but to shift in a way to find consensus and be more conciliatory," he said. "And I don't think he's done it."
Bush said Obama and other incumbents who don't learn from Massachusetts will be punished in November.
"My prediction is if the administration and Congress doesn't try to change its course, there will be huge gains for challengers to incumbents, but most particularly for conservatives, most particularly for Republicans," he said.
Bush brushed aside any speculation that he will run for president in 2012 as his father, former President George H.W. Bush, would like.
"I don't have personal ambitions in this," he said. "But I have a love of policy and I have a love of country. There are probably 10 people right now who wake up and say what do I have to do to get in position to run for president or be president. Maybe more than that, and I'm not one of them."