Israel spied on Kerry's calls during 2013 peace talks, magazine reports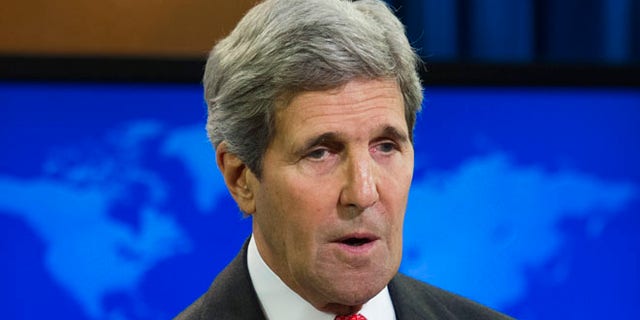 Israel's intelligence service intercepted Secretary of State John Kerry's phone calls during 2013 Middle East peace negotiations, according to the German publication Spiegel.
Intelligence agents from another country also could have overheard Kerry's conversations as he tried to help reach a peace agreement between Israel and the Palestinians, several sources reportedly told the publication.
The reported allegations are being made during a difficult time between the United States and Israel, with Kerry being accused of favoring Hamas in recent negotiations to end a 27-day conflict between Israel and the Palestinian-backed Islamic terror group.
In addition, Israel Prime Minister Benjamin Netanyahu reportedly was upset with the White House recently for trying to force a temporary cease-fire between the sides.
And on Sunday, the State Department issued a statement critical of an Israel missile attack in the Hamas-occupied Gaza strip that apparently struck a humanitarian facility sheltering 3,000 people displaced from the conflict.
Agency spokeswoman Jen Psaki said the United States was "appalled" by the attack Sunday, which purportedly killing 10 Palestinian civilians.
"We once again stress that Israel must do more to meet its own standards and avoid civilian casualties," she said.
The agency did not respond to a request to verify the alleged eavesdropping on Kerry.
Kerry reportedly used encrypted and non-secured phone lines during the talks. And the signals were intercepted when being transmitted unencrypted via satellite, the publication reports.