ISIS moving seized US tanks, Humvees to Syria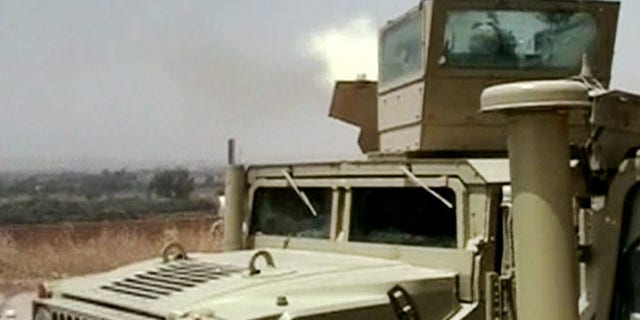 Syrian and Iraqi terrorist forces obtained significant numbers of tanks, trucks, and U.S.-origin Humvees in recent military operations in Iraq and those arms are being shipped to al Qaeda rebels in Syria, according to U.S. officials.
U.S. intelligence agencies reported this week that photos of the equipment transfers were posted online by the Islamic State of Iraq and the Levant (ISIL), also known as ISIS, the ultra-violent terror group that broke away from al Qaeda but shares its goals and philosophy.
Pentagon spokesman Cmdr. Bill Speaks confirmed the weapons transfers and expressed concerns about the captured arms.
"We're aware of reports of some equipment—namely Humvees—and the pictures that have been posted online," Speaks said in an email. "We are certainly concerned about these reports and are consulting with the Iraqi government to obtain solid confirmation on what assets may have fallen into ISIL's hands."
Speaks added that the loss of the equipment to the terrorist group is "really a matter for the Iraqi government to speak to publicly" because "it is their equipment."
Exact numbers of captured arms and equipment are not known. The insurgents raided all the arms depots and vehicles belonging to Iraq's Second Division, based in Mosul, which included a motorized brigade and several infantry brigades.
A defense official warned that ISIL claims that they have captured advanced weaponry, such as Blackhawk helicopters, are suspect.
"We do know that they made false claims last week, particularly with Blackhawk helicopters, which have never been sold to Iraq," the official said.
Click for more from The Washington Free Beacon