Iran lashes out at talk of new sanctions, says it could abandon nuclear deal 'within hours'
Hassan Rouhani, the president of Iran, said Tuesday that Tehran could abandon the 2015 nuclear deal "within hours" if new sanctions from the U.S. are imposed.
Rouhani claimed that the new sanctions would be a breach of the agreement made between Iran and other countries, including the U.S. and China.
Iran's president claimed that his country is capable of restarting its nuclear program within hours -- and quickly bring it to even more advanced levels than in 2015, when Iran signed the nuclear deal with world powers.
"If America wants to go back to the experience (of imposing sanctions), Iran would certainly return in a short time -- not a week or a month but within hours -- to conditions more advanced than before the start of negotiations," Rouhani told a session of parliament broadcast live on state television.
In late July, the U.S. treasury imposed new sanctions on six Iranian firms for having a hand in the development of a ballistic missile program after Tehran launched a rocket capable of putting a satellite into orbit, according to Reuters.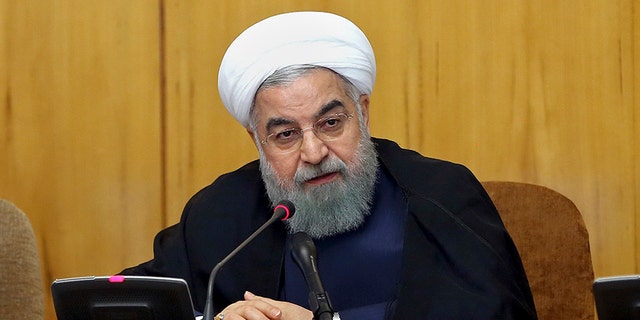 Earlier this month, President Trump signed into law new sanctions on Iran, Russia and North Korea, which passed by Congress. The sanctions also targeted Iran's missile programs as well as human rights abuses.
The U.S. imposed unilateral sanctions after saying that the ballistic missile tests violated a U.N. resolution, which endorsed the nuclear deal and called upon Tehran not to undertake activities related to ballistic missiles capable of delivering nuclear weapons.
Iran has denied that their missile development violates the sanctions because they are not designed to carry nukes.
"The world has clearly seen that under Trump, America has ignored international agreements and, in addition to undermining the (nuclear deal), has broken its word on the Paris agreement and the Cuba accord...and that the United States is not a good partner or a reliable negotiator," Rouhani said.
Trump commented last week that he does not believe that Iran is living up to the spirit of the nuclear deal.
The Associated Press contributed to this report