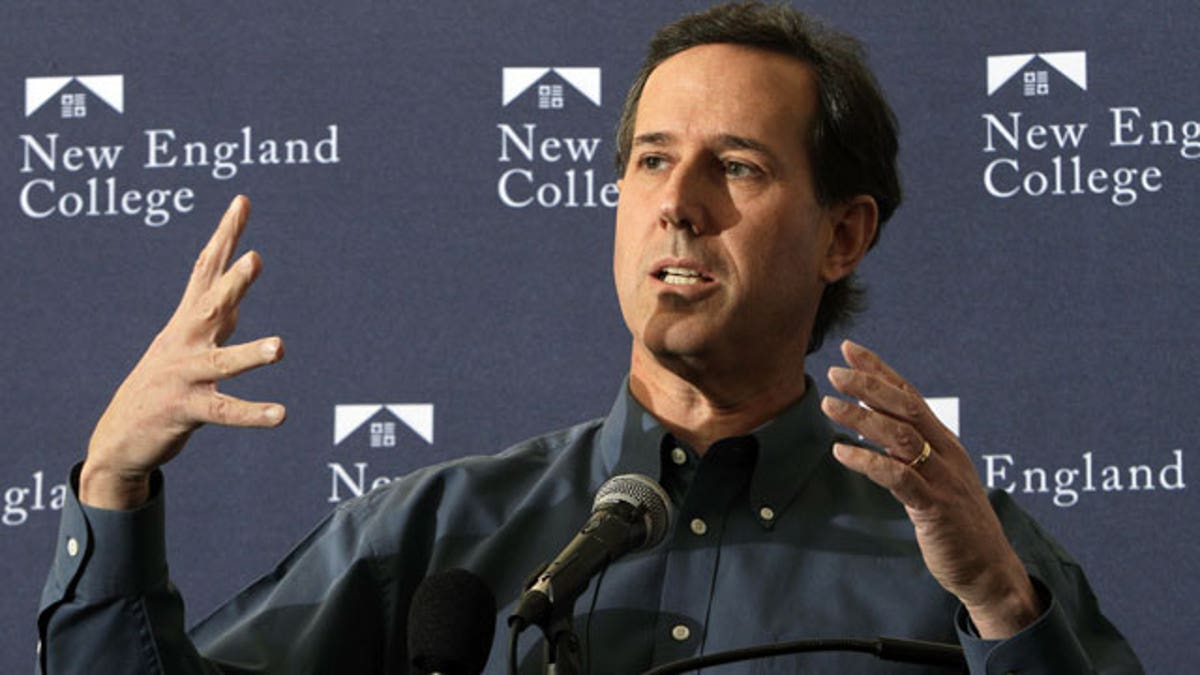 DES MOINES, Iowa – Looking to stamp out confusion over who emerged victorious from the Iowa caucuses, the state's Republican Party issued a one-line statement Friday night to confirms that former Pennsylvania Sen. Rick Santorum was the winner.
"In order to clarify conflicting reports and to affirm the results released January 18 by the Republican Party of Iowa, Chairman Matthew Strawn and the State Central Committee declared Senator Rick Santorum the winner of the 2012 Iowa Caucus," the statement said.
The Republican Party of Iowa announced Thursday morning that the final certified tally was 29,839 votes for Santorum and 29,805 for former Massachusetts Gov. Mitt Romney, with a turnout of 121,503 in the Jan. 3 caucuses.
A total of 1,766 out of 1,774 precincts were officially certified in the Iowa vote, however, meaning the missing results from eight other precincts -- which could have tipped the balance either way -- will never be certified.
The final certified results overturned the eight-vote win awarded to Romney immediately after the caucuses.
Adding to the confusion, Straw issued a statement Thursday in which he congratulated both Santorum and Romney on their campaigns -- without directly stating who the winner was. He later told WHO-Radio in Iowa that he needed to apologize to Santorum for any misunderstanding, MSNBC reported.
Romney rang Santorum to congratulate him on the results on Thursday, but called the result a "virtual tie."
Regardless, Santorum's campaign has shown no signs of being confused, releasing a statement Thursday with the title: Santorum Wins Iowa.