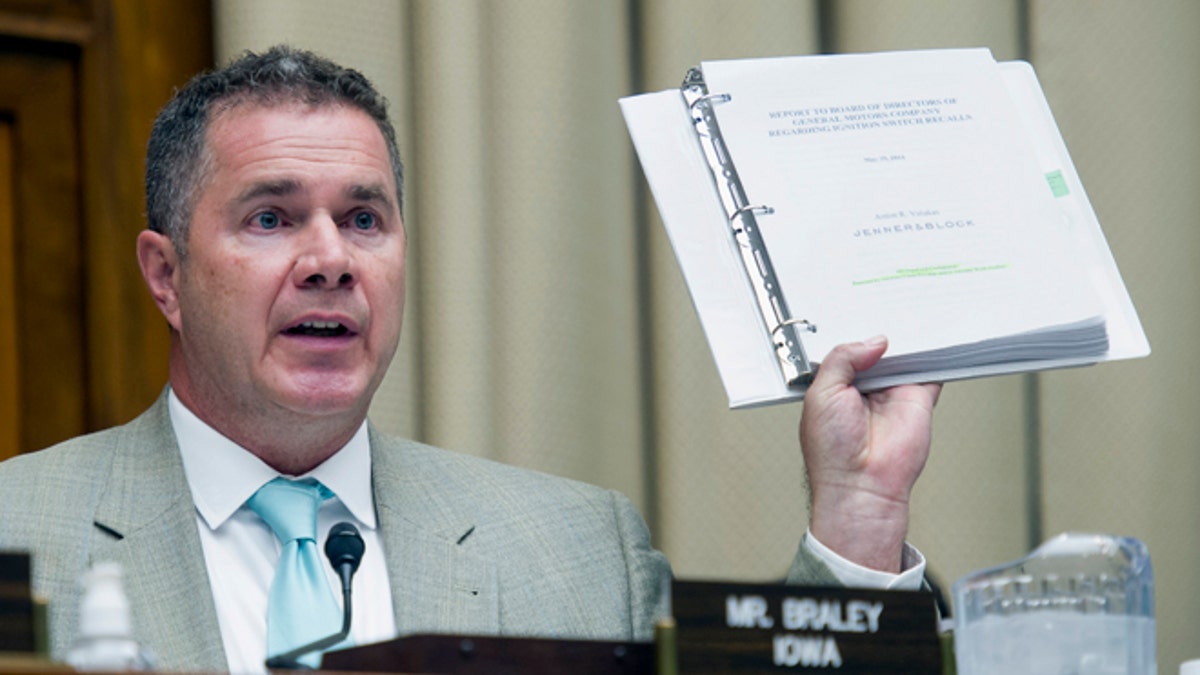 Republicans are seizing on a video that appears to show Iowa Democratic Senate candidate Bruce Braley claiming to be a farmer -- even though he's an attorney and U.S. congressman.
The web video was flagged by the conservative America Rising PAC, and later by The Des Moines Register. It comes after the same candidate got in a bit of trouble earlier this year for making remarks seen as disparaging to farmers.
In the latest video, Braley is seen walking along an Independence Day parade route when he approaches two kids and gives one a high-five.
Someone can be heard saying: "We're farmers."
"So am I," Braley answers.
A woman then can be heard saying: "So is Grassley," in a reference to Iowa Republican Sen. Charles Grassley.
The audio is difficult to hear, but according to the Register, Braley answers again: "So am I."
Within hours, the video was being circulated Monday by Republican groups.
"Bruce Braley continues to offend farmers, this time actually brazenly (and falsely) claiming to be one of them," National Republican Senatorial Committee Press Secretary Brook Hougesen said in a statement.
The Des Moines Register reports that Braley is not an "active farmer," and does not own farm land or earn farm income.
But campaign spokesman Jeff Giertz told FoxNews.com in an email that the Democratic nominee simply misheard the comment at the parade. The campaign claimed Braley thought the person said: "We're for farmers," to which Braley said: "So am I."
Giertz cited Braley's support for a renewed farm bill, contrasting that with GOP rival Joni Ernst's opposition. "Bruce's actions back up his words ... Bruce Braley fights for working families while Joni Ernst puts her ideology before Iowa," he said.
While the candidate is not a farmer, according to the campaign Braley's grandfather was.
But the video is nevertheless an added headache for the Democratic nominee, following a separate video -- also posted by America Rising -- showing him mocking Grassley as a "farmer from Iowa who never went to law school."
Braley later apologized for those remarks and said he has "tremendous respect for Iowa farmers."
Braley is running against GOP nominee Ernst for the seat being left by retiring Democratic Sen. Tom Harkin.
An Ernst spokeswoman, in a written statement, said the latest video shows her opponent reaching a "new low."
"The fact is Braley is just another trial-lawyer turned Washington politician and any efforts to claim he is also an Iowa farmer is a flat out lie."