Inspired by Scott Brown, GOP Candidates Emerge From Woodwork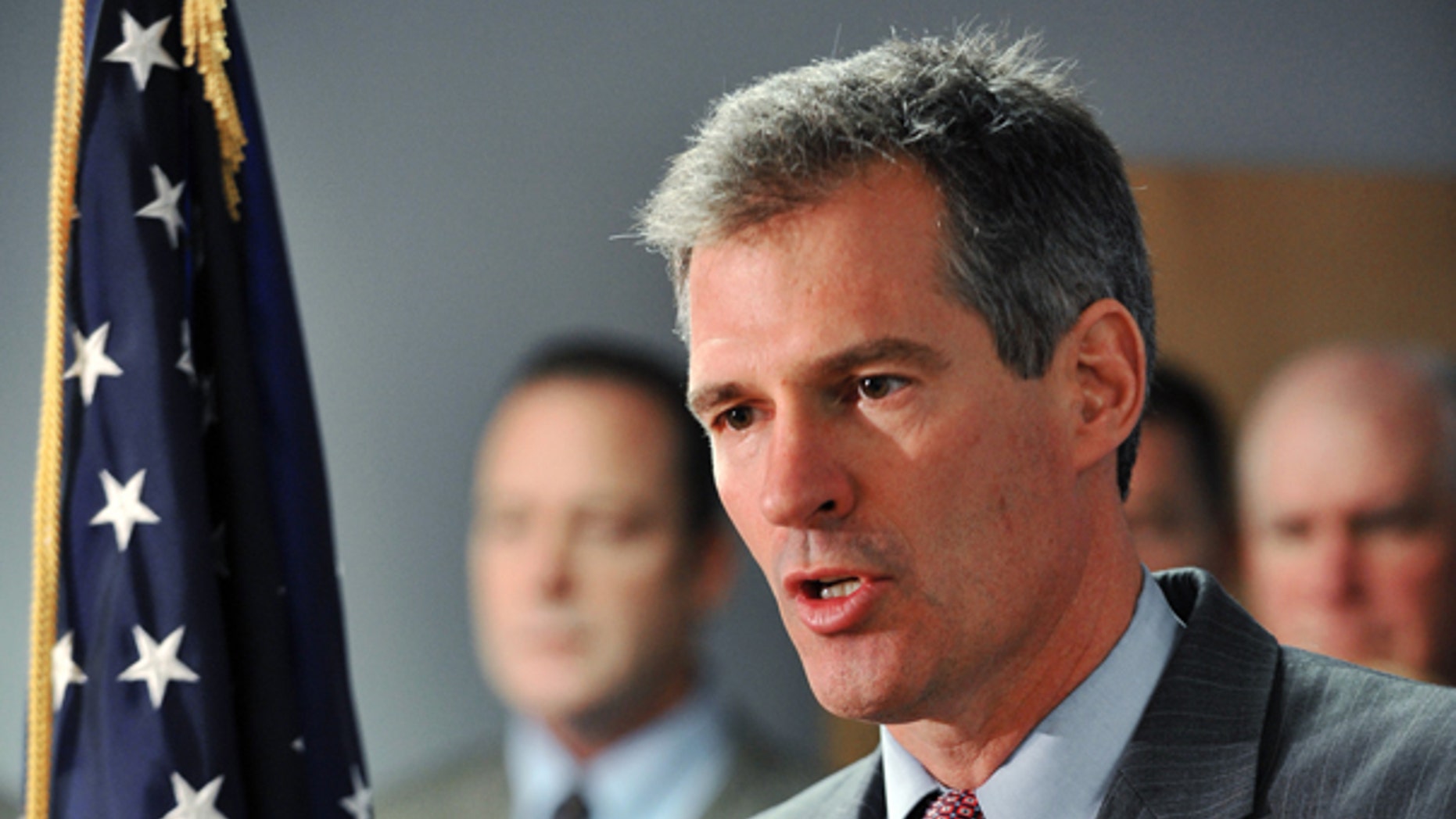 Having strong GOP candidates in the election is "90 percent of the game," Sen. John Cornyn, chairman of the National Republican Senatorial Campaign, said Monday, noting that Scott Brown's U.S. Senate victory in Massachusetts has made his job a lot easier these days.
"We've heard from a lot of people who previously said they were not going to run and telling us now they're reconsidering," Cornyn said, adding that "a great range" of high-quality candidates are emerging across the country.
One of the most prominent examples is the Arkansas race for incumbent Democrat Sen. Blanche Lincoln's seat. Republican Rep. John Boozman of Arkansas says Brown's upset win convinced him that now is the right time to challenge Lincoln, and he has officially entered the race.
The "Scott Brown effect" is also showing up on the House side, where former Pennsylvania Rep. Mike Fitzpatrick has announced he will fight to win back his seat from Democratic Congressman Patrick Murphy. Murphy called Brown's win "inspiring."
Political analyst Stu Rothenberg said many potential GOP candidates were swayed off the fence and into the fray by Brown's Bay State victory.
"Everybody believes this is looking like a very good Republican cycle," Rothenberg said, "even a political wave."
But the anti-incumbency mood isn't hurting Democratic recruiting efforts. Top Democrats say they're having no difficulty finding candidates even as they concede they are likely to lose numerous seats in both the House and Senate.
The man who twice chaired the Democratic Congressional Campaign Committee, former Rep. Martin Frost, said his party still has a key advantage: President Obama.
"He's still personally popular," Frost said.
Obama's name won't be on the ballot this fall, but his policies in essence will be. That's made some potential Democratic contenders think twice about wading into the midterm elections. Frost predicted Democrats can succeed if they make sure their candidates have the assurance of being well-financed and if they focus on "the economy and jobs."
In recent weeks, Rothenberg has offered up a very promising outlook for Republicans, putting 58 Democratic House seats into the "competitive" category -- and just 14 Republican seats. As for Senate races, Rothenberg puts four Democrat seats in the "lean takeover" category -- and no Republican seats.
It's an environment Rothenberg says is perfect for GOP-candidate recruiting, and one he predicts will lead to even more Democratic retirements.
In the meantime, Rep. Kevin McCarthy, R-Calif., who is in charge of recruiting GOP candidates for House races, said the party has locked in 77 "top-tier" candidates, well on the way to the party's goal of 80.
Fox News' Shannon Bream contributed to this report.