Inhofe Defends Aide Working as Church Missionary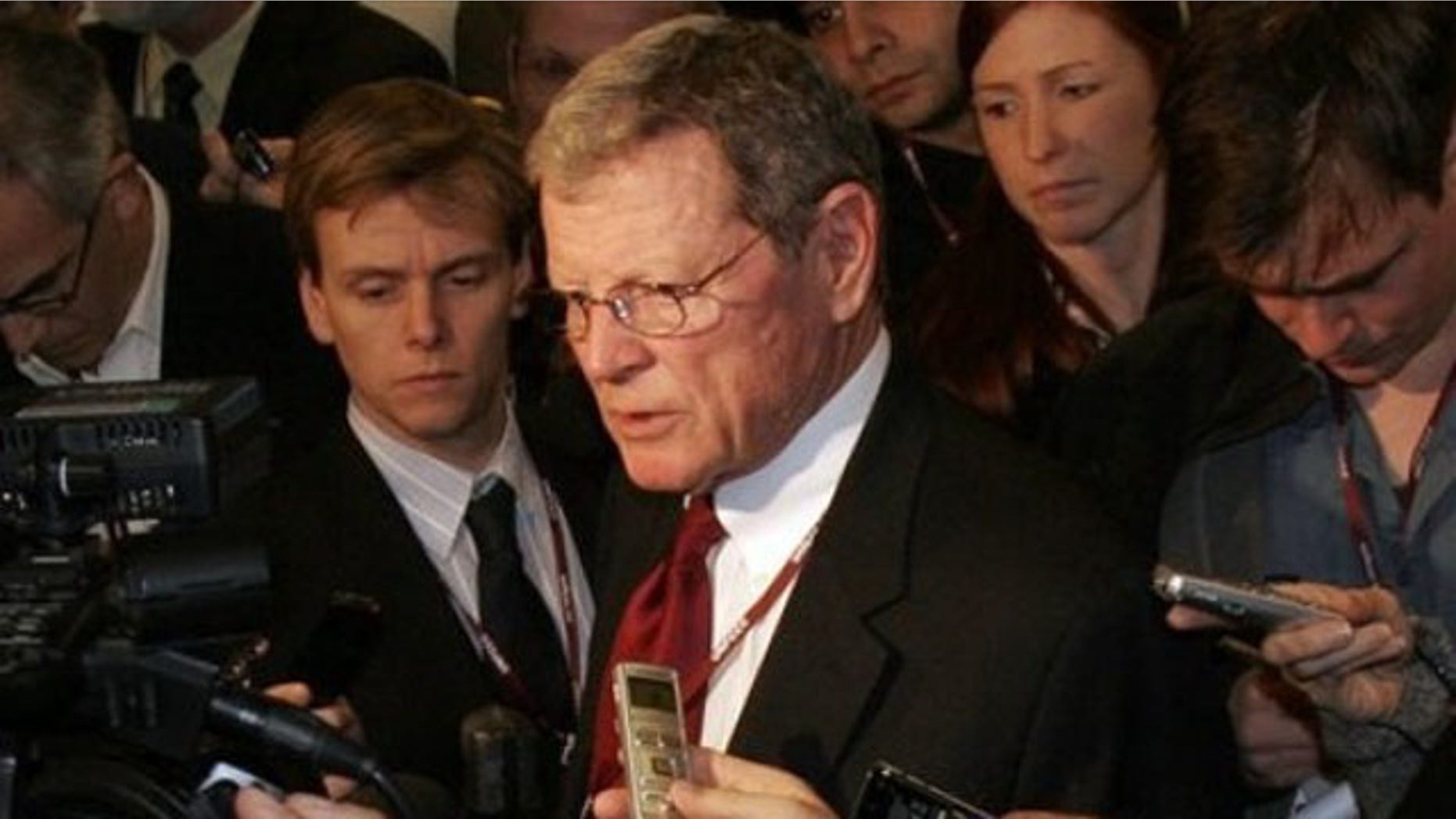 Oklahoma Sen. James Inhofe is standing by a part-time adviser after it was revealed that the adviser remains on staff at the Assemblies of God church as a Christian missionary to Africa.
Though Inhofe accepted the resignation of two part-time staff members last week over separate concerns, spokesman Jared Young said the senator has no intention of letting Mark Powers, his director of African affairs, go.
Young said Powers, who used to live in Africa, has a "deep understanding" of the culture and is capable of keeping his church work separate from his legislative work.
"There's a very clear line between what Mark does as a Senate employee in his public role and what he does in his private role outside of the Senate," he said.
According to Senate rules, Senate employees are prohibited from accepting any outside employment that could pose a conflict of interest. The official Senate ethics manual says this language covers even "the appearance of a conflict."
But Young said Powers' outside work does not present such a conflict.
Deborah Sherman, administrative assistant to the church's Africa regional director, also said Powers works "very hard" to keep those two roles separate. Powers worked as a missionary in Africa for Assemblies of God for over a decade before settling in the Washington, D.C., area with his family.
Sherman described his position with the church as full-time, but said he's not a missionary in the "traditional" sense. She said he does not evangelize and focuses more on humanitarian issues, acting as a cultural "specialist" on the region.
She said Powers raises his own money to support his work with the church. She said it's not unusual for Assemblies of God missionaries to find work elsewhere because they are the "best-informed" specialists on their regions.
Though the Republican senator is sticking by his adviser, he just accepted resignations from two other aides.
Charles Sublett, an Inhofe legal assistant, left the payroll after the newspaper Roll Call asked Inhofe's office about nearly $7,000 in contributions the part-time staffer made to Inhofe's campaigns. Congressional employees are prohibited from making political contributions to their bosses.
Another part-timer, military adviser Jerry Holmes, also resigned. Young said there were no ethical concerns surrounding Holmes but that both former staffers wanted to avoid any questions about their part-time status -- instead, Young said Holmes and Sublett will continue to provide their services pro bono, calling them "true believers" in the senators' causes.
Africa is one of those causes. Young said that Powers brings expertise on the subject to the senator's office, aiding him with Africa-related constituent mail and advice on pertinent legislation.
He said Powers meets with ambassadors and visiting dignitaries and accompanies Inhofe on travel to Africa.
Powers was hired in 2001 and is making $15,000 in his position as director of African affairs. Holmes and Sublett were both hired in 2000, making $9,500 and $5,000 respectively.