In Nevada, Political Candidates Use Soccer To Score With The Latino Community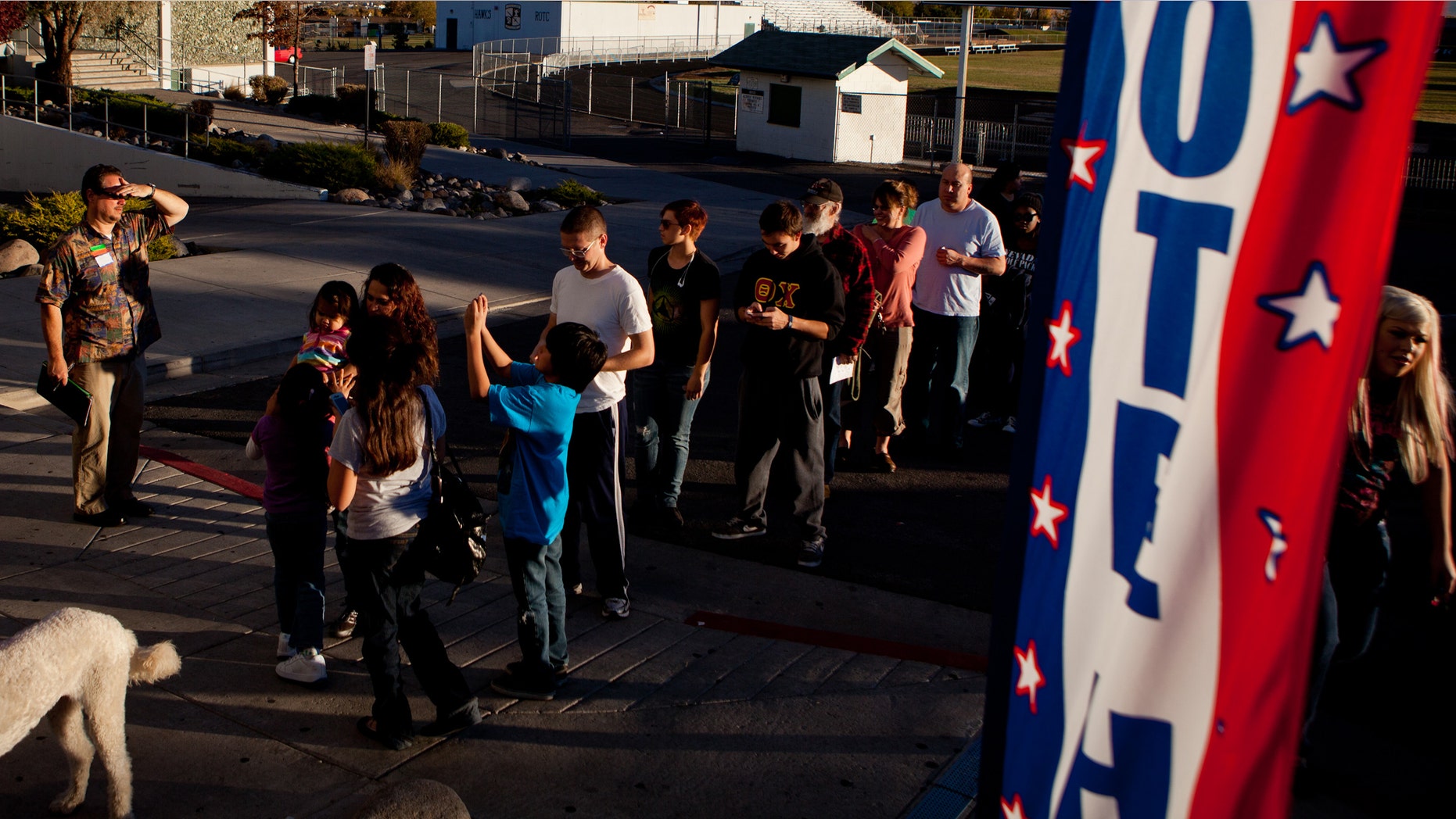 The Democrats' mission was to connect with Nevada Latinos to stir up excitement in the community about the midterm election, and get them to help them beat Republicans.
The path to achieving that goal was – wait for it – the World Cup soccer game between Mexico and Brazil.
When state Sen. Ruben Kihuen wanted to reach out to Latinos, he went to where he knew he'd find a group watching the match – a new place in Las Vegas called Tacos & Beer.
"Soccer is the most popular sport in the Latino community," Kihuen said, according to the Las Vegas Review-Journal.
The World Cup, noted Kihuen, who is a member of the Nevada chapter of the Democratic National Committee, is "the biggest sporting event on the planet."
"We wanted to bring sports and politics together," he said. "It's a different way to engage the Hispanic community."
He introduced state Assemblywoman Lucy Flores, who is running to be lieutenant governor, to the crowd. She is facing Sen. Mark Hutchinson, who is backed by Nevada's Republican Gov. Brian Sandoval.
Also at the restaurant was Secretary of State Ross Miller, who wore a Mexico shirt.
Miller is running for state attorney general. Miller, the son of a former governor of Nevada, is seen as a front-runner, but political observers say he needs to make sure that Democrats, and Latinos, turn out in sufficient numbers.
Miller is clear about the importance of the Latino community to securing his victory.
"This is a growing demographic and important in any election," he said.
Miller, who has lived in Mexico, where he studied at the Monterrey Technological Institute, was planning to have a World Cup watch party-campaign fundraiser at other restaurants.
"A lot of these people are my friends," he said of people expected to attend the watch parties. "I play soccer with them, and they won't even come to my political events. But they'll come to watch the World Cup."
In Nevada, Latinos account for almost 30 percent of the population, and 40 percent of students.
Nevada Latinos lean Democratic, typically. They have nearly doubled since the 2004 election, when they were 10 percent of the electorate. In 2012 they were roughly 18 percent of the electorate, according to the newspaper.
"Whether they vote for Democrats or Republicans, their vote is their voice and it's a powerful one," Flores said of Latinos.
Republicans, for their part, balk over the Democratic outreach efforts.
"We are working diligently in this campaign to reach every voting demographic, including Hispanic voters," said John Findlay, who is the campaign manager for Miller's challenger, Republican Adam Laxalt, who is the grandson of a former Nevada governor.
"Watching a soccer game may be fun for the secretary of state and it may represent his approach to Hispanic outreach," Findlay said, "but in reality, it does little to reunite families through an improved legal immigration process, address high unemployment rates in our Hispanic community or help our brave and honorable Hispanic veterans gain the legal services and care they deserve."
Follow us on twitter.com/foxnewslatino
Like us at facebook.com/foxnewslatino