In mellow 2015 election year, Ohio group tries to get pot legalization initiative on November ballot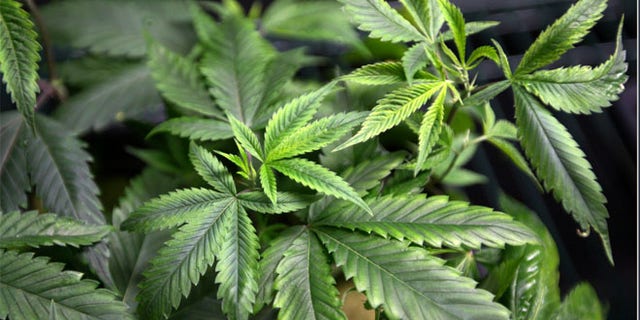 NEWYou can now listen to Fox News articles!
An Ohio group is making an unusual and controversial bid to legalize recreational marijuana in the state -- with a likely vote just months away.
The winning strategy in the four states that have so far legalized recreational pot has largely been grassroots efforts that get support from high-profile national groups such as NORML.
However, the Ohio effort is instead being led by a group that is backed by wealthy investors -- part of a unconventional business plan in which the investors give millions to 10 limited-liability corporations connected to the 10 commercial pot farms called for in the proposed state constitutional amendment.
Pro-legalization groups and other critics compare the strategy to "big tobacco" and say it intends to create a pot-growing "cartel" or "monopoly."
And they question why the group, ResponsibleOhio, is trying to legalize pot by putting the issue to voters during the November 2015 elections -- a so-called "off-off" election year in which the kind of young, liberal voters needed for passage typically don't go to the polls.
"We think this issue needs to be addressed urgently, and the public agrees," group spokeswoman Lydia Bolander told FoxNews.com earlier this week, in response to the criticism.
The state's Attorney General's Office last month certified ResponsibleOhio's proposed amendment, allowing the group to start collecting 306,000 signatures by July to qualify for the November ballot.
As proof that the time is right, Bolander argues the group has already gathered more than 100,000 signatures and "is confident the momentum will continue in the coming months."
The proposed amendment calls for those 21 and older to be allowed to legally smoke pot and grow a maximum four plants for personal use and for the limited use of marijuana for medical purposes, in addition to establishing the 10 pot farms.
The amendment also calls for a three-tier system of growers, commercial processors and retailers who would pay an extra 15 percent tax on revenue, while consumers would pay an extra 5 percent tax for a joint, a pot-laced candy or other marijuana products.
Most of the revenue would go to county and local-level governments for public safety and infrastructure.
A Quinnipiac University poll released April 6 found Ohio voters by a 52-44 percent margin support the legal possession of small amounts of marijuana for personal use.
And observers say ResponsibleOhio should have little trouble getting enough signatures, considering the investors have reportedly raised at least $36 million for the campaign and development of the farms.
This week, the group announced that singer-reality TV star Nick Lachey has become an investor, following an announcement in January that former NBA all star Oscar Roberston and fashion designer Nanette Lepore are among 11 early investors.
If the amendment passes, Ohio would follow Alaska, Colorado, Oregon, Washington and the District of Columbia in legalizing marijuana for recreational use.
While national groups have been skeptical of ResponsibleOhio's plans and motives, they appear likely join the effort, considering several grassroots efforts have already failed in Ohio and because a victory in a Midwest state could result in a cascade of states legalizing marijuana.
The National Organization for the Reform of Marijuana Laws told FoxNews.com earlier this week that the group doesn't get involved in such efforts until after the ballot signatures are certified.
But NORML has publicly said it will likely lend its support in Ohio, despite a preference for smaller growers to be included.
Chris Lindsey, a legislative analyst for the Marijuana Policy Project, said he "absolutely believes" ResponsibleOhio has a well-designed plan and enough money to target specific voters, and enough of them, in the face of the projected low turnout, despite what critics say.