Immigrant Advocates Protest Arizona Gov. Brewer at Boston Meeting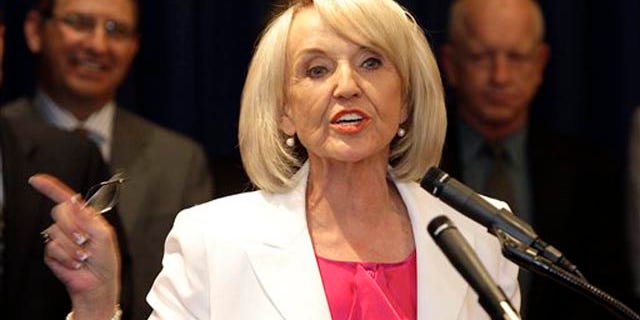 Arizona Gov. Jan Brewer, who is under fire for her crackdown on illegal immigrants, faced demonstrations in Boston by immigrant advocates and their allies as she attends the annual National Governors Association meeting.
A coalition of immigrant groups has bused in advocates from around the East Coast for a noon rally Saturday to protest Arizona's controversial immigration law, recently signed by Brewer.
Protesters in Copley Square said Brewer was a bigot and called for the end of what they said was "racist deportation." They later marched to a hotel where Brewer was attending the annual governors meeting.
The law, which is facing a U.S. Justice Department challenge, requires police to question people about their immigration status while enforcing other laws if there's reason to suspect someone is in the country illegally.
The law takes effect July 29 unless blocked by a court. The law does not define reasonable suspicion, but police training materials say triggers for such checks can include speaking poor English, traveling in a crowded vehicle and hanging out in an area where illegal immigrants typically congregate.
Brewer has said Arizona was forced to act because the federal government isn't doing enough border enforcement.
The protest comes just days after Brewer canceled a September border conference in Phoenix due to Mexican governors' objections to the law. But the governors of New Mexico and California are trying to go ahead with the conference in another state, with or without Arizona's participation
Among the roughly 40 state executives expected to attend Saturday's meeting are California Gov. Arnold Schwarzenegger, Colorado Gov. Bill Ritter, Maryland Gov. Martin O'Malley and Connecticut Gov. M. Jodi Rell.