Illinois Lawmakers Ask Medicaid Agency to Let State Enforce Fraud Rules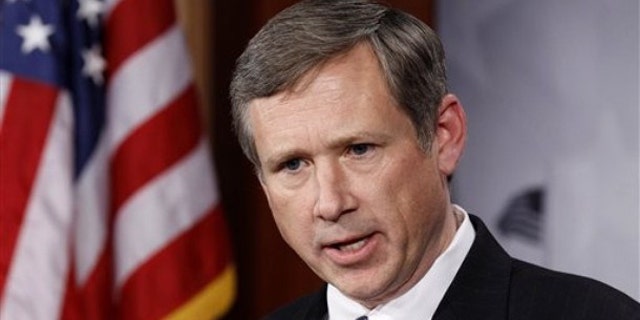 NEWYou can now listen to Fox News articles!
A dozen lawmakers from Illinois are petitioning the chief of Medicare and Medicaid Services to reject his agency's decision to "disallow" a provision in the state's Medicaid reform law that seeks to verify recipients' identities and incomes before giving out health benefits.
Republican Sen. Mark Kirk, Republican Rep. Judy Biggert and 10 members of the Illinois congressional delegation on Monday sent a letter to Centers for Medicare and Medicaid Services Administrator Donald Berwick asking for a review of the decision to prevent Illinois from tracking fraud in the system.
"This program is under stress and would be strengthened if measures were taken to ensure funding for intended families by excluding fraud that grants taxpayer funding to people who are not low-income or were not from Illinois," the lawmakers wrote.
Kirk noted that 2.5 million Illinois residents benefit from Medicaid, which consumes one-third of the state budget. Kirk said common-sense reforms passed by the state Legislature in 2010 -- intended to July 1 -- would have required applicants to provide one month of income documentation and proof of residency and could save the nearly bankrupt state up to $800 million.
"Unfortunately, the federal government is insisting on eliminating these anti-fraud measures, weakening the financial future of Medicaid," he said in a statement.
"The federal government should be working with us -- not against us -- to protect Illinois' Medicaid system for those who need it most. In these tough economic times, we should not allow any taxpayer-supported program to be abused. Unfortunately, in this case, CMS concluded that the administration's health overhaul is standing in the way of reform here at home," Biggert said.
The appeal came after the agency wrote to Illinois' health department in late June informing state officials that the verification rules would violate a provision in the new health care law that says states cannot enact eligibility rules more restrictive than those in place in early 2010. The letter said the Illinois rules would in fact require "more documentation of both income and residency than is required under current Illinois law."
"There is extensive evidence that eligibility procedures are strong determinants of whether eligible people can actually gain coverage," the letter said.
Asked about the lawmakers' appeal, a CMS spokesman said Monday that the agency has offered "alternate" solutions for verifying eligibility.
"In this instance, while some of the state's initial proposal did not comply with federal law, CMS worked hand in hand with the state to offer alternate solutions to address their concerns, including encouraging the state to use available electronic data and verification sources to minimize paperwork burden on families, businesses, and state workers," the spokesman said in a statement. "We are committed to giving Illinois and all states the ability to maintain the integrity of their Medicaid programs, while ensuring that beneficiaries continue to receive access to the care they need to live healthier lives."
In January, several governors sent a letter to President Obama and congressional leadership asking for flexibility in their verification processes for Medicaid. Biggert has also introduced legislation to allow states to determine their rules.