IG questions big US spending on TV trucks in Afghanistan to show goat carcass polo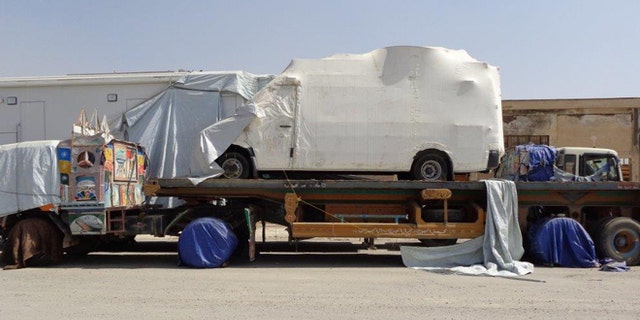 A U.S. inspector general has flagged a deal in which the State Department appears to have significantly overpaid for TV trucks in Afghanistan and is suggesting somebody cancel the check.
The Special Inspector General for Afghanistan Reconstruction, the federal watchdog for rebuilding the war-torn country, says he has received information that the State Department paid $568,000 apiece for three Ford trucks, as part of a revised, $3.6 million contract in which they originally each cost $157,000.
The original, August 2011 contract allegedly cost $6 million for communications equipment and five vehicles -- two Ford trucks and three satellite/ microwave trucks each costing $1.8 million.
According to an October 15 letter from the inspector general, the vehicles were to be delivered to the U.S. Embassy in Kabul and used primarily for such "live sporting events" as soccer, cricket and Buzkashi -- an equestrian sport in which players try to drag a headless goat toward a goal.
However, Special Inspector General John Sopko says in the letter that his staffers have information showing the three trucks didn't arrive until this July, were still covered by shipping material as of September and have yet to be put in service.
He also says in the letter, addressed to Secretary of State John Kerry, that his staff has been told the State Department has yet to accept delivery of the equipment and can cancel the contract due to the delay.
"If this information is accurate, it suggests that something is seriously wrong with the way this contract was managed," Sopko wrote. "If it is true that the State Department may still be able to cancel the contract for default, then it may be something State may wish to consider."
Sopko has requested the State Department provide documents related to the contract with a deadline of Wednesday.
A department spokesperson said this weekend that officials are trying to promptly provide the requested information.
The U.S. has reportedly spent at least $100 billion on reconstruction efforts in Afghanistan.