Hunter Biden on Tuesday filed a lawsuit against Rudy Giuliani alleging the former President Trump lawyer violated his privacy rights by illegally disseminating content from Biden's infamous laptop.
The complaint filed in the U.S. District Court for the Central District of California states Giuliani is "primarily responsible" for the "total annihilation" of Biden's digital privacy. It also names Robert Costello, a former federal prosecutor who previously represented Giuliani, as a defendant, Fox News has confirmed.
"For the past many months and even years, Defendants have dedicated an extraordinary amount of time and energy toward looking for, hacking into, tampering with, manipulating, copying, disseminating, and generally obsessing over data that they were given that was taken or stolen from Plaintiff's devices or storage platforms, including what Defendants claim to have obtained from Plaintiff's alleged 'laptop' computer," Biden's attorneys wrote in the complaint, claiming that the data was not even from a "laptop," but from an "external drive."
The contents of this "external drive" include pictures, videos, emails and other data that since their initial publication by the New York Post in 2020, have placed Biden in legal jeopardy and caused political problems for his father, President Biden.
NEWSOM'S LONGTIME TIES TO HUNTER BIDEN EMERGE AFTER HE JUSTIFIES HIS BUISNESS DEALS: 'HERE'S MY DIRECT EMAIL'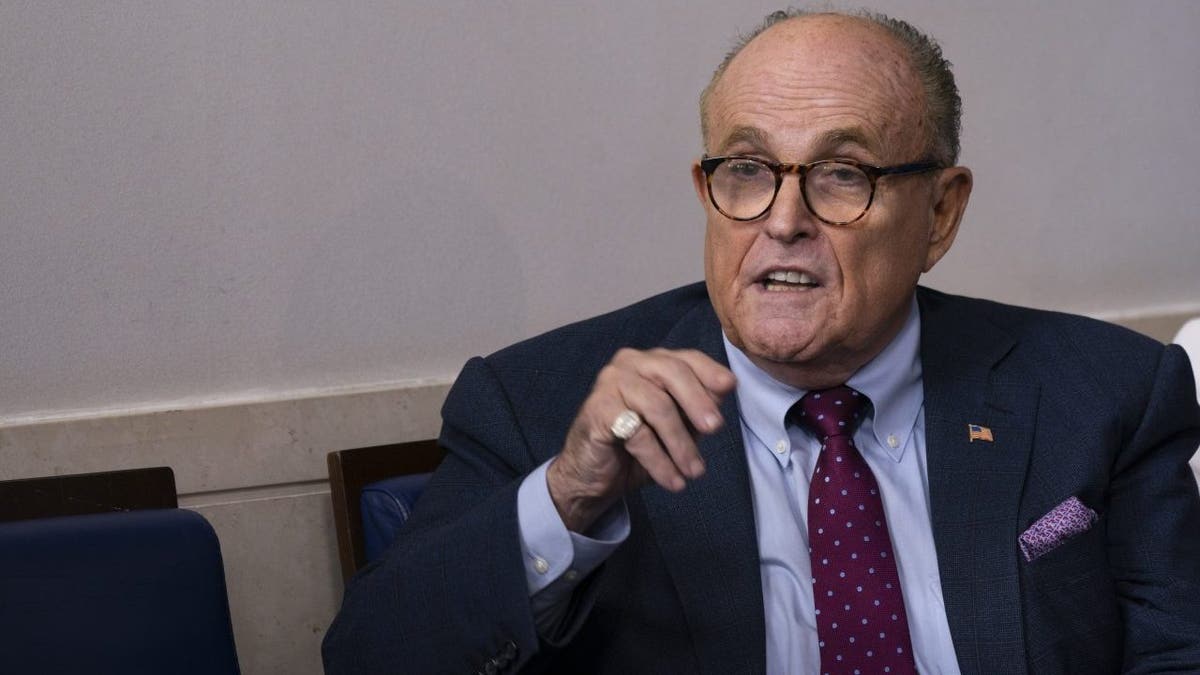 Giuliani and Costello have openly acknowledged that they obtained copies of files from a hard drive device that Biden allegedly left at a Delaware computer repair shop in 2019. Giuliani provided that information to the Post in October 2020, which published a story based on Hunter Biden's emails that implicated President Biden in a business deal with a Ukrainian company that had hired Hunter on its board.
"Hunter Biden has previously refused to admit ownership of the laptop. I'm not surprised he's now falsely claiming his laptop hard drive was manipulated by Mayor Giuliani, considering the sordid material and potential evidence of crimes on that thing," said Ted Goodman, a Giuliani advisor.
House Republicans have launched an impeachment inquiry into President Biden based on claims that he used his position, then as vice president, to deter Ukrainian prosecutors from investigating the company that his son worked for. GOP lawmakers further allege, based on their follow-up investigations, that the president was involved in several business deals arranged by his son Hunter.
READ THE COMPLAINT BELOW. APP USERS: CLICK HERE
The president has repeatedly denied any involvement in his son's business dealings.
BOB MENENDEZ ENLISTS HUNTER BIDEN'S DEFENSE ATTORNEY IN BRIBERY CASE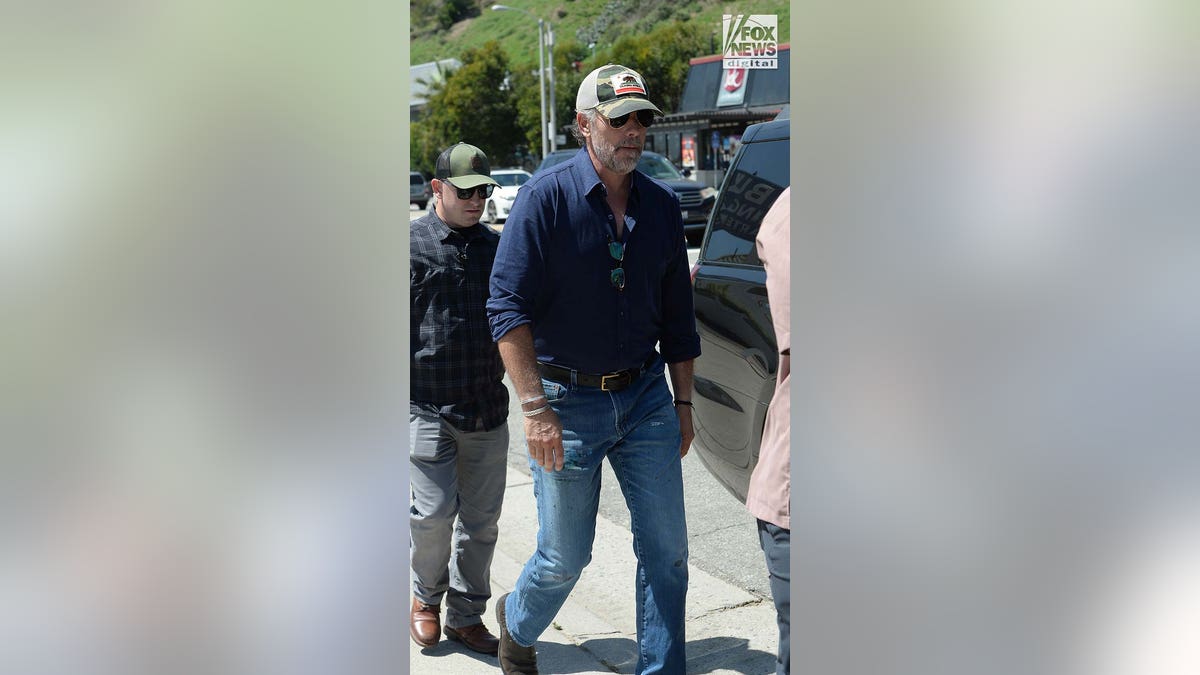 Hunter Biden's attorneys previously issued cease-and-desist letters to Giuliani and others who obtained and disseminated the laptop's contents.
The lawsuit seeks a court order to prevent Giuliani and others from accessing, tampering with, manipulating or copying Biden's data and have them return the "device/hard drive" to Biden, along with any backup files, cloud files or copies of the same data.
Attorneys for Hunter Biden did not respond to a request for comment.
The lawsuit filed Tuesday is the latest effort from Biden and his lawyers to hit back after leaks of the information catapulted his sordid private life onto the front page of many conservative media outlets.
HUNTER BIDEN SUES FORMER WH AIDE FOR ALTERING, PUBLISHING 'PORNOGRAPHIC' PHOTOS FROM THE LAPTOP HE DENIES IS HIS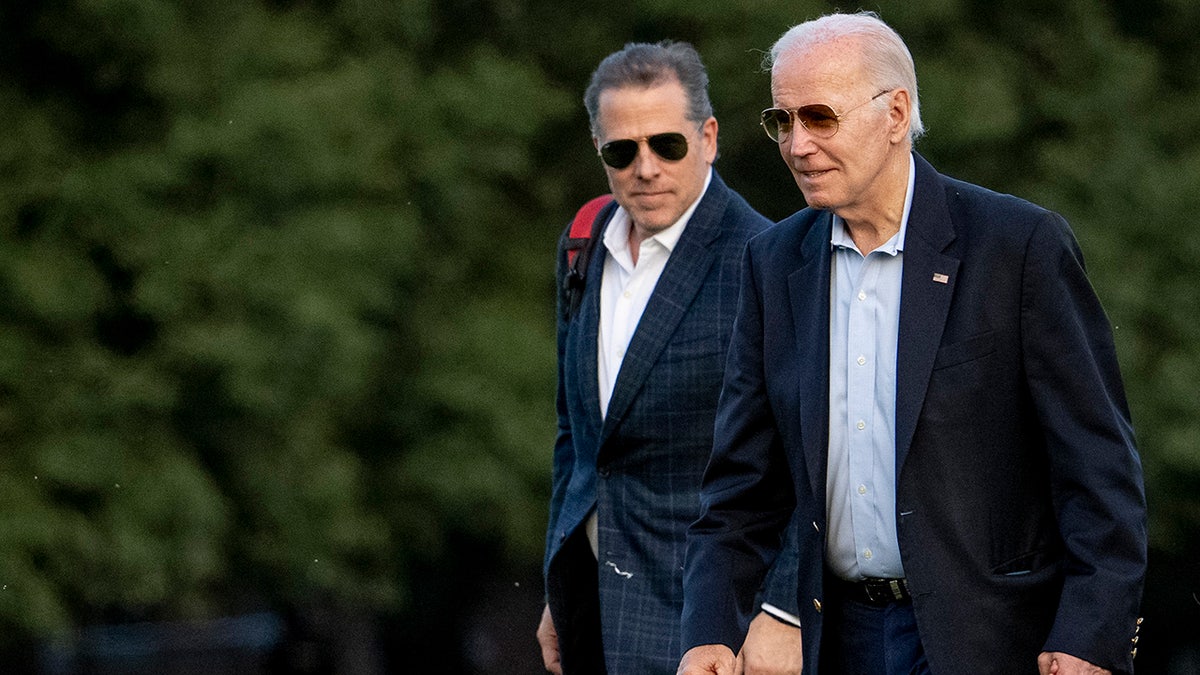 Earlier this month, the president's son sued former President Trump aide Garrett Ziegler, alleging that Ziegler and his company spread "tens of thousands of emails, thousands of photos, and dozens of videos and recordings" that were considered "pornographic" from the device.
In March, Biden initiated a countersuit asserting that the Wilmington, Delaware, computer repair shop owner, John Paul Mac Isaac, had unlawfully disseminated Biden's personal information, and leveled six invasion of privacy charges against him. Mac Isaac first filed a lawsuit against the president's son — as well as CNN, Politico, and Rep. Adam Schiff, D-Calif.— in October 2022 for defamation.
According to Mac Isaac, Biden did not return for the laptop within three months after dropping it off, and he could not be reached. He then alerted the FBI after seeing emails illustrating information about then-Vice President Joe Biden's purported foreign business dealings and videos of Biden taking drugs and performing sex acts with prostitutes.
CLICK HERE TO GET THE FOX NEWS APP
Before federal agents picked up the device, Mac Isaac made a copy of its hard drive and gave it to Giuliani the following year.
Biden was expected to plead guilty in July to two misdemeanor tax counts of willful failure to pay federal income tax as part of a plea deal to avoid jail time on a felony gun charge. Instead, he pleaded not guilty to two misdemeanor tax charges and one felony gun charge last month.
Fox News' Jamie Joseph contributed to this report.