House to Swear-in New California Rep. Janice Hahn Tuesday Afternoon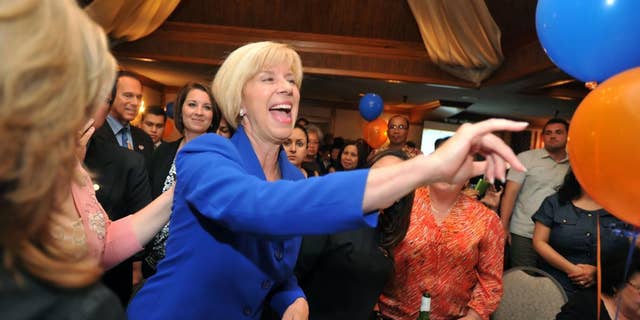 The House of Representatives will swear-in its newest member representative-elect Janice Hahn, D-Calif., Tuesday afternoon.
She defeated Republican Craig Huey in a special election last week to succeed former Rep. Jane Harman, D-Calif.
Hahn will be sworn-in on the House floor first and make a brief speech. Then there will then be a ceremonial photo op with House Speaker John Boehner, R-Ohio.
With Hahn's election, the breakdown of the House will be as follows:
240 Republicans193 Democrats
Two vacancies remain, as the seats held by former Reps. Anthony Weiner, D-N.Y., and Dean Heller, R-Nev., who is now in the Senate have yet to be filled.
California just redrew its Congressional districts and Hahn is now drawn into the same district as veteran Rep. Henry Waxman, D-Calif.