House Still Doesn't Have Appropriate Weiner Resignation Letter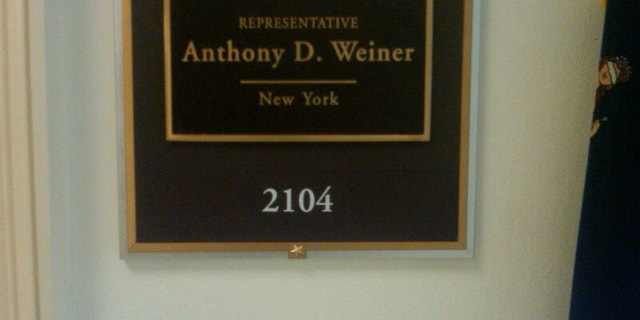 NEWYou can now listen to Fox News articles!
Fox News has learned that Rep. Anthony Weiner, D-N.Y. has still not properly resigned to the House of Representatives.
Yesterday, Fox News obtained a resignation letter that Weiner sent to New York's Democratic Secretary of State Cesar Perales Governor Andrew Cuomo. House Speaker John Boehner, R-Ohio, and Minority Leader Nancy Pelosi, D-Calif., were CC'd on the letter.
According to New York law, it is proper for House members from New York to resign to the secretary of state. Once received, the governor then declares the seat vacant.
However, Fox News is told that the House still does not have the appropriate letter and that could delay Weiner's exit.
If the House does get the appropriate letter, it could be read on the floor Tuesday evening, probably after votes. According to the letter to Perales and Cuomo, Weiner planned to finish his House service at 11:59:59 p.m. today.
However, there is also a scenario where technically, even if the House gets the letter, they don't read it on the House floor (or otherwise recognize it) until the day the resignation is effective and when the total number of House members switches. That would be Wednesday.
In addition, Fox News is told that there is another scenario where once the House obtains the proper letter, it does not have to read on the floor. It simply takes effect once it is "laid down on the floor." That means the letter is presented on the floor when the House is in session. But there is no reading of the letter or acknowledgement.
Yesterday, Weiner wrote a two sentence letter that read as follows:
"I hereby resign as the Member of the House of Representatives for New York's Ninth Congressional District effective at midnight, Tuesday, June 21, 2011. It has been an honor to serve the people of Brooklyn and Queens."
Weiner's nameplate still remains up next to the door of his office in the Rayburn House Office Building and presumably will remain there until his resignation is officially recognized by the House.