House speaker says he disagrees with Trump's comments on Mexican immigrants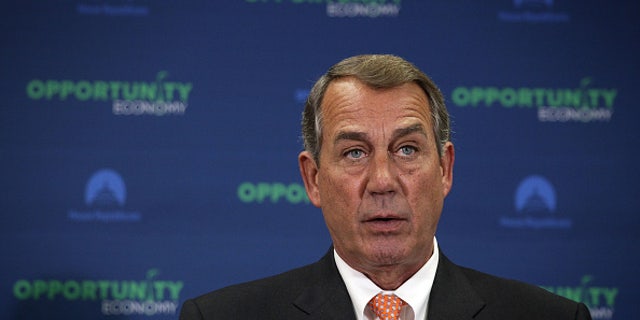 NEWYou can now listen to Fox News articles!
WASHINGTON (AP) – Republican House Speaker John Boehner said he disagrees with GOP presidential candidate Donald Trump's inflammatory comments on immigration.
Trump's fellow candidates have already criticized the business mogul for saying Mexican immigrants are criminals and rapists.
Boehner told reporters Thursday that he, too, disagrees with Trump. He said most in his party's presidential field have made their positions clear.
White House's Josh Earnest stated in reference to Donald Trump's comments on immigration that refusal of Congressional GOP to condemn a "certain race baiting" presidential candidate shows they're out of touch tweeted the @WestWingReport
Boehner went on to say that the issue of illegal immigration and what to do about it has become the biggest political football he's ever seen. He said Congress won't solve the issue by sticking its head in the sand.
The GOP-led House has repeatedly failed to act on immigration legislation and there's little evidence that will change. But Boehner says he would hope the House would take action this year.
Like us on Facebook
Follow us on Twitter & Instagram