House scraps FAA bill to privatize air traffic control systems, plans stopgap measure to avoid shutdown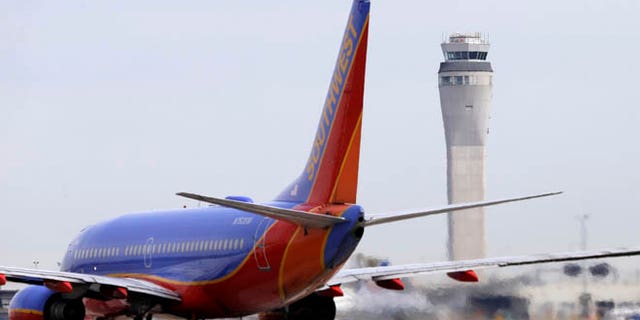 NEWYou can now listen to Fox News articles!
House Republican leadership has nixed a planned bill to reauthorize the Federal Aviation Administration before the end of March, sources told Fox News on Thursday.
The bill, sponsored by House Transportation Committee Chairman Bill Shuster, R-Pa., was scrapped after it struggled to find support because of a controversial plan to privatize the nation's air traffic control system.
The House will now draft an interim extension of unknown length to keep FAA operations running past March 31, Congressional sources told Fox News.
Privatization of air traffic control systems, however, will not be a part of the stopgap bill.
Opponents of the plan said it was a dangerous gamble that could disrupt the world's largest and most complex air traffic system for years.
Although dozens of countries have separate agencies handle their air traffic services and safety oversight functions, only two — Canada and the United Kingdom — have transferred the ownership of their air traffic equipment and facilities to a private corporation, according to a Government Accountability Office report.
Both corporations had to be bailed out after the Sept. 11, 2001, terrorist attacks resulted in a slowdown in air travel, reducing revenue, the report said.
It would have been the largest transfer of U.S. government assets to the private sector in the nation's history, according to Rep. Peter DeFazio of Oregon, the senior Democratic committee member.
The FAA partially shuttered in the summer of 2011 over a similar legislative standoff.
Fox News' Chad Pergram and the Associated Press contributed to this report.