House Republicans Seek Sestak-Romanoff Documents from Justice Department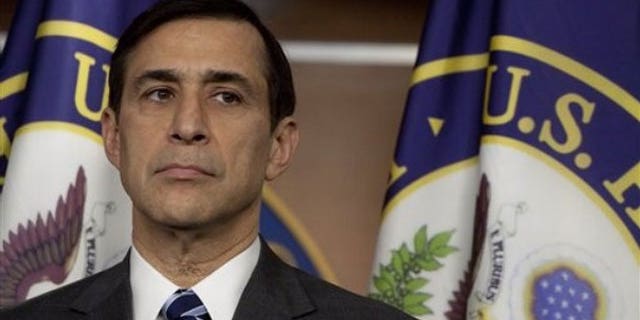 House Republicans on the Judiciary Committee are demanding that the Justice Department turn over documents on the White House's attempts to lure Democratic candidates out of Senate races with job offers.
Republicans filed a resolution of inquiry Thursday night seeking to uncover whether Justice attorneys were consulted about the legality of the White House making offers to Rep. Joe Sestak, D-Pa., and Andrew Romanoff.
Once a resolution of inquiry is introduced, the committee has 14 legislative days to consider it. Democrats on the committee have indicated that they may take it up as early as next Wednesday, a GOP committee aide said.
"For an administration that prides itself on transparency, the Obama administration is remarkably secretive when it comes to possible criminal misconduct by White House officials," said Rep. Lamar Smith, R-Texas, the ranking member on the committee.
"If the administration has nothing to hide, why not provide Congress with the requested documents and restore integrity to our election process?" Smith said. "It's time for the White House to make good on its promise of transparency and come clean about what other elections administration officials may have sought to influence."
Rep. Darrell Issa, R-Calif, a member of the committee who has been leading the charge for more details on the offers, said "the time has come for Congress, on behalf of the American people, to pursue the litany of unanswered questions that still surrounds their efforts to manipulate primary elections."
"House Democrats now face an important choice, they can either condone the secrecy of the White House or join with us in forcing the kind of disclosure the American people deserve," he said.
The White House has admitted that it dangled a presidential advisory board post in front of Sestak and discussed potential administration jobs with Romanoff if each sat out in their primaries. Sestak still ran and defeated Sen. Arlen Specter last month. Romanoff, a Democratic state legislator in Colorado, decided to stay in his race against Sen. Michael Bennett.