House Republicans introduce resolution to impeach Attorney General Holder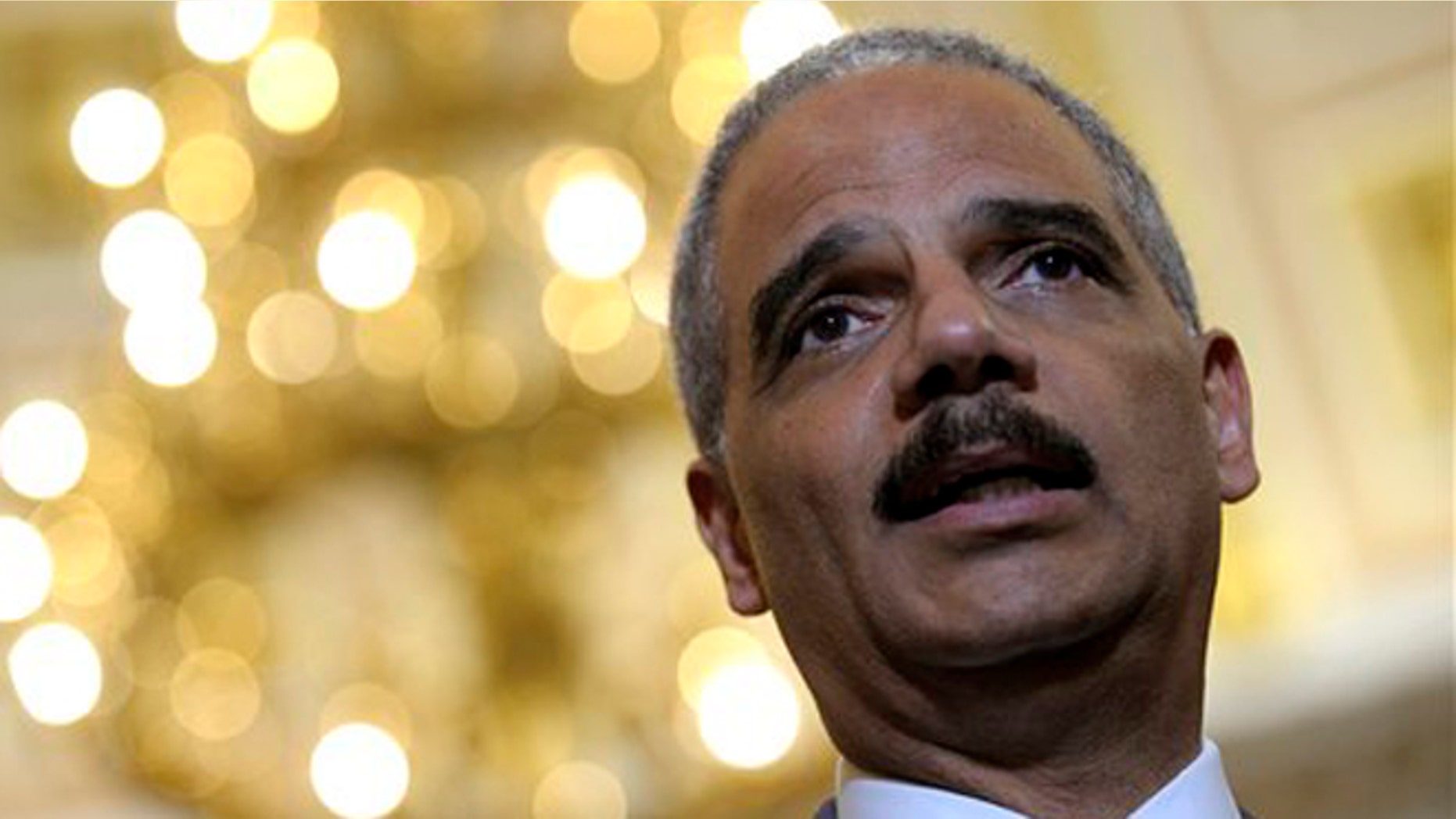 A group of congressional Republicans introduced a resolution Thursday to call for the impeachment of Attorney General Eric Holder, alleging Holder had committed "high crimes and misdemeanors" during his tenure as head of the Justice Department.
The resolution was introduced by Rep. Pete Olson, R-Texas, who claims Holder has committed "the offenses of lying to Congress, refusing to comply with a subpoena, and failing to fulfill his oath of office."
Olson cites Holder's unwillingness to cooperate during the investigation into the botched Operation "Fast and Furious, his refusal to prosecute those involved IRS targeting of conservative groups, his failure to enforce laws including the Defense of Marriage Act, and his "false testimony" about the DOJ's monitoring of Fox News journalist James Rosen as articles that are grounds for impeachment.
"For nearly five years, Attorney General Holder has systematically deceived Congress and destroyed the credibility of the Justice Department in the eyes of the American people," Olson said in a statement.
Olson was joined by 19 other Republican representatives in the resolution.
One House Democrat spoke out against the resolution before it was introduced Thursday, calling it "the most fundamental abuse of the impeachment power."
Rep. Adam Schiff, D-Calif., a former federal prosecutor who led the Senate in the impeachment of a federal judge in 2010, said the articles of impeachment in the resolution are simply a list of "debunked conspiracy theories."
"It is the height of irresponsibility to use the Congress's power to impeach office holders – a power that has been used very rarely and judiciously – to settle political scores," Schiff said. "The House Republican Leadership should disavow this misguided effort immediately; it is far more damaging to Congress and its impeachment authority than to anyone in the administration."
The DOJ did not respond to requests for comment from Fox News.